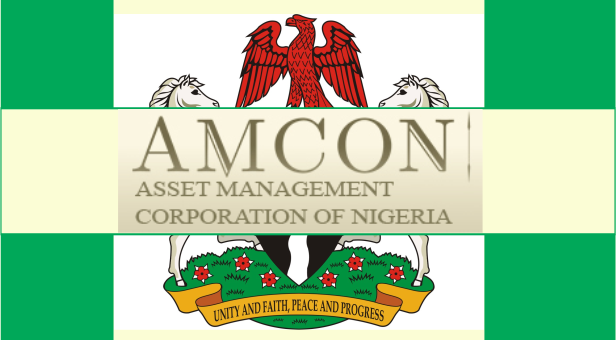 By James Emejo in Abuja 
The recent publication of list of debtors by the Asset Management Corporation of Nigeria (AMCON) has been welcomed by experts who believed the move will boost the recovery of existing huge non-performing loan (NPLs) by the corporation. 
Although mixed reaction had trailed the action by AMCON, especially its legal implication, some experts who spoke to THISDAY, however said the move by the corporation was a step in the right direction.
Former Managing Director, Unity Bank Plc, Dr. Mohammad Rislanudeen and a Professor of Finance and Capital Market at the Nasarawa State University, Keffi, Prof. Uche Uwaleke told THISDAY over the weekend that naming the debtors, including prominent Nigerians would be a game changer in its recovery drive. 
According to Rislanudeen, the NPLs which stood at about five per cent when the debts were acquired by AMCOM in 2011, now averaged about 15 per cent, implying that more loans had gotten bad.
He said both AMCON and the debtor entities are currently in a dilemma-"because that chunk of money- over N4 trillion are tax payers' money which was used rightly to ensure financial stability. And it's the responsibility of AMCOM to recover these loans."
However, the ex-banker added, publicising the identities of debtors in an effort to compel them to pay represented, "a right thing to whatever AMCON will do to ensure that those loans were recovered."
Contrary to suggestions of a possible backlash, he said: "I don't see any negative implication for the economy. 
"If you are in business, you won't like your business to fall. For instance, if you are indebted to AMCON to the tune of N1 billion and you're doing good business, AMCON will never come to you and demand that you pay all the money at ago.
"All AMCON will want from you is to sit down with them, agree on the exact amount and restructure the facilities to be paid over a period of time based on your own cash flows.
"All AMCON wants is ownership: agreeing that you're indebted and that you'll start to pay. 
"So anyone that's in good business and is not ready to pay debts, then he should as well allow his business to go.
"If we don't do that, we'll continue to have this problem of moral hazard and adverse selection. It means even from day one, both the borrower and lender knows that the facility can get bad and yet they went ahead because they know at some point, somebody will take over."
He added: "People will just go to bank, borrow money and then refuse to pay. On the part of the banks, because they know there's AMCON- there's always a place to sell the loans- it will be an unending vicious cycle."
In the same vein, Uwaleke posited that the publication of the list of debtors would go a long way to aid recovery of most of the debts that AMCON took over from distressed banks.
He added:" AMCON is meant to be a temporary resolution vehicle and therefore should be seen to be ready to activate its sunset clause any time soon. 
"This is one of the steps it should be taking to recover the debts owed it in preparation for winding down."
According to the professor: "One implication of this sort of action is to send the right signals to bank customers with a reputation for loan defaults that they are expected to honour their obligation to the banks as at when due or risk being named and shamed.
"This will help to reduce the high level of non-performing loans in the banking industry. So, I think the development bodes well for financial system stability."
Nevertheless, the former Unity Bank boss said AMCON was unlikely to wind up its operations by 2020 given that it "will not be able to recover those loans."
He said: "So if they (AMCON) don't recover the loans and more loans are getting bad, and there may be another pressure for another round of AMCON; because now, there's Polaris Bank- that has huge bad debt…Now it has been liquidated and the entire share now belong to the NDIC and after some time, it'll be handed over to AMCOM."