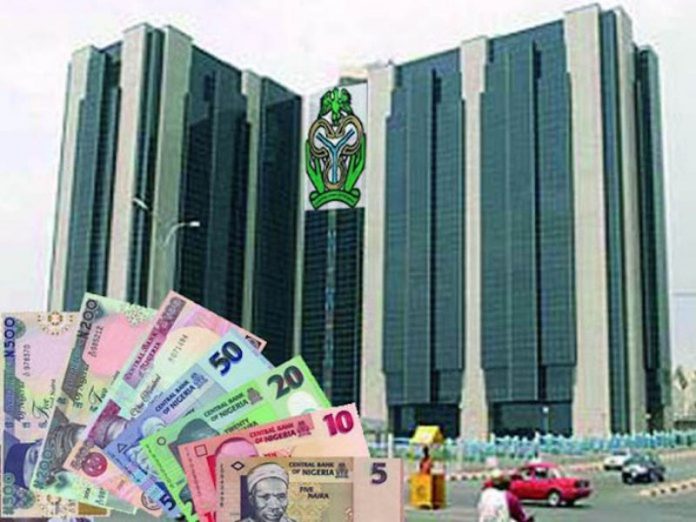 MONDAY EDITORIAL
The central bank should enforce its own laws
The egregious handling of naira notes by some users is one of the reasons for the large stack of mutilated or dirty currencies in circulation. In the light of this conduct, the Central Bank of Nigeria (CBN) recently announced the plan to arrest and arraign before mobile courts, currency hawkers, those who spray naira notes at parties and people who habitually deface the national currency. But given the level of the abuse and how prevalent these practices have become in recent times, it would take more than a tepid statement to curb the habit of hawking the national currency.
Sections 20 and 21 of the CBN Act of 2017 outlaw any action by anyone who hawks, sprays, squeezes, dances on or writes on the naira. Culprits convicted by the mobile courts deployed nationwide to enforce the law risk a jail term of about six months or a fine of N50,000. Indeed, the apex bank deserves kudos for trying to curb this illogical behaviour and ensuring that the nation's currency earns some respect. Under no circumstance should the naira be squeezed, scribbled on or marched on by revellers at public gigs during spraying spree.
The CBN has had to explain the implications of some of the sordid acts. "We spend a lot of money printing these bank notes. If we print a N500 and issue it to you on Friday, on a Saturday you might probably take it to a wedding for spraying. They go to churches, squeeze it and put it in offering and by Monday, it is already old and mutilated. We spend hundreds of billions of naira to print these notes. It is so unfortunate,'' CBN Director of Corporate Communications, Mr Isaac Okorafor lamented.
The wanton mutilation and careless handling of naira notes is indeed a serious infraction with enormous cost to the country. Currency notes that are poorly handled get defaced and as people do not like worn out money, they reject them. Money which government can use for other projects is then used to print new notes to replace the defaced ones. But we have our doubts and are indeed concerned as to whether the CBN will able to enforce the directive which is not exactly a brand new one.
Given the volume of worn out currency in circulation, CBN should not hesitate to sanction Money Deposit Banks (MDBs) across the country for recirculating dirty naira notes, when their obligation is to sort the money, mop them and return them to the CBN vault. In case many people are not aware, filthy notes in circulation predispose people to many health risks, including upper and lower respiratory tract infections, conjunctivitis, protozoa infections and allergies because such currencies can carry germs that make people feel unwell due to handling. This is unacceptable in a country where the health indices are among the worst in the world.
There is therefore the need for CBN to upscale its public awareness campaign because the mass of our people, particularly the taxi drivers, meat sellers, market women and street beggars still need reorientation on the use of wallet and how to properly arrange money. The way we handle money is the reason why we have dirty notes in circulation. Some people are fond of squeezing brand new money when given and they need to change such attitude. CBN also needs to clamp down on people in the business of hawking used currency in exchange for new ones for little profit to be sprayed at ceremonies. This business cannot thrive without the connivance of some commercial bank workers. The sources of the supply of such money should be blocked and workers engaged in the practice arrested.