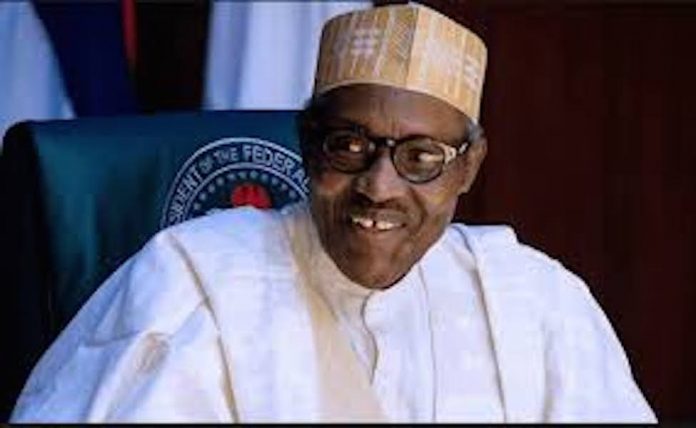 SATURDAY THEFRONTLINES
e-mail: jushigiale@yahoo.co.uk, joseph.ushigiale@thisdaylive.com
mobile phone: 08023422660 (sms only)
President Muhammadu Buhari has demonstrated time without number that he is no one's lackey. He upped the ante during his inauguration in 2015 with his now famous declaration that 'I belong to everybody and I belong to nobody. Therefore, any individual or group wishing to reverse this trend has to rethink.
So whether you love or hate him, Buhari has this penchant for speaking from the depth of his heart as his spirit gives him utterance regardless of whose ox is gored. He may be slow to act, indecisive at times, almost boring, but when he finally speaks, he leaves few in doubt that he is speaking his mind on any issue as he sees it without pretension, embellishment or colouration. He is simply blunt and some may say arrogant yet he owes no one any apologies.
Which is why the storm stirred by his admission during his visit to commiserate with the people of Kaduna that he was not informed that 70 persons had been killed is surprising to many. Given Buhari's antecedent, it is only those who have not been following him closely that would raise such dust because it has become the President's stock in trade to make such statements innocuously.
Although Samuel Aruwan, Senior Special Assistant to the Kaduna State Governor (Media and Publicity), who is not authorized to speak for the president has debunked the reports via a series of tweets that read: "I anchored President Buhari's condolence visit to Kaduna on Tuesday. At no point did Mr. President say that nobody informed him about the loss of 70 lives in Kaduna. He came to Kaduna precisely to condole with the people and the government, a very welcome act of solidarity; Buhari is not new to such controversies.
It will be recalled that in Benue state during a similar visit recently and at a meeting of Benue State stakeholders, Buhari told the bewildered elders that he was unaware the Inspector General of Police, Ibrahim Idris had failed to carry out his orders to relocate and deploy special forces to stop the killings going on in the clash between farmers and Fulani herders.
So if the President is unaware of the killing of over 70 persons in Kaduna and his IG fails to redeploy to Benue state as instructed by the President, who then calls the shot at the Presidency? The wife of the President, Aisha Buhari gave lucid indication of an existing cabal that has captured the President and controls the administration.
According to her, "The president does not know 45 out of 50, for example, of the people he appointed and I don't know them either, despite being his wife of 27 years. Some people are sitting down in their homes folding their arms only for them to be called to come and head an agency or a ministerial position.
"I have decided as his wife, that if things continue like this up to 2019, I will not go out and campaign again and ask any woman to vote like I did before. I will never do it again. You will know them [the people who hijacked Buhari's government] if you watch television."
She was asked whether at this point she was still confident that her husband was in charge of things in the presidency, she retorted by saying: "That is left for the people to decide."
Mrs Buhari was not alone, her position was corroborated by Senate President Bukola Saraki who confirmed Nigerians' worst fears. According to Saraki, "what has become clear is that there is now a government within the government of President Buhari which has seized the apparatus of Executive powers to pursue its nefarious agenda."
But it would appear the so-called cabal is not only out to undermine the President but also national security. Let's compare Buhari's reactions to the killings across the country to George W. Bush reaction during 9/11. On the morning of September 11, 2001, around 9:10, in front of a sign stating "Reading Makes a Country Great", George W. Bush was reading The Pet Goat while also listening to it being recited by a group of schoolchildren at Emma E. Booker Elementary School in Sarasota County, Florida, just after White House Chief of staff, Andrew Card informed him that a second plane had hit the twin towers.
The reaction from Bush and his staff was spontaneous. All hands were on deck to keep Americans and America safe from terrorist attacks. He reassured the nation, mobilized his security chiefs and rallied pan- American support to defeat terrorists and terrorism. In the next 12 hours after the attack, although the country was under siege, Bush left no one in doubt that he was in charge and not a cabal.
Even if Aruwan would argue that Buhari did not feign ignorance of the killings in Kaduna, there are a litany of cases where it has become clear the President is clearly turning a deaf ear to or not in control. Take the case of the chairman of the defunct Presidential Task Force on Pension Reforms, Abdulrasheed Maina who was under investigation by the EFCC for his complicity in over N2b pension scam.
Maina was declared wanted by Nigeria's anti-corruption agency, Economic and Financial Crimes Commission, EFCC in 2013 and was is still on the commission's wanted list when curiously, the minister of interior, Abdulrahman Dambazau announced that he "was posted a few days ago to the Ministry of Interior by the Office of the Head of Service on an Acting capacity to fill a vacancy created following the retirement of the Director heading the Human Resources Department in the Ministry".
The Presidency said it was unaware of his presence in Nigeria and a committee was set up by Buhari to investigate the circumstances leading to his return to the federal civil service. The report was submitted and nothing has been heard of it. Maina was relieved of his post and left to go scot free.
What about the case of the former Secretary to the Federal Government Eng. Babachir Lawal? He was suspended in April 2016 for allegedly violating the law and due process in the award of contracts under the Presidential Initiative on the North East (PINE). Buhari was forced to fire Lawal, more than two months after he received the report of the probe panel he set up headed by Vice President Yemi Osibajo and after heavy criticism of how he handles graft allegations against his allies.
Who is to blame? The President has all but himself to blame because of his high distrust for people from other tribes working closely with him in strategic positions. Obasanjo captured the situation succinctly in his now-famous letter to the President titled – The Way Out: A Clarion Call for Coalition for Nigeria Movement.
In it, he opined that "But there are three other areas where President Buhari has come out more glaringly than most of us thought we knew about him. One is nepotic deployment bordering on clannishness and inability to bring discipline to bear on errant members of his nepotic court. This has grave consequences on the performance of his government to the detriment of the nation. It would appear that national interest was being sacrificed on the altar of nepotic interest.
"What does one make of a case like that of Maina: collusion, condonation, ineptitude, incompetence, dereliction of responsibility or kinship and friendship on the part of those who should have taken visible and deterrent disciplinary action? How many similar cases are buried, ignored or covered up and not yet in the glare of the media and the public?"
Now with the cabal holding the President captive in Aso Rock, the development has provoked a groundswell of conspiracy theories around the presidency. This development coupled with Trump's comment describing Buhari as lifeless have kept Nigerians pondering. Is there something Trump knows that Nigerians don't? Was he subtly passing a hidden or coded message about Buhari to the outside world? We may never know, only time shall tell.