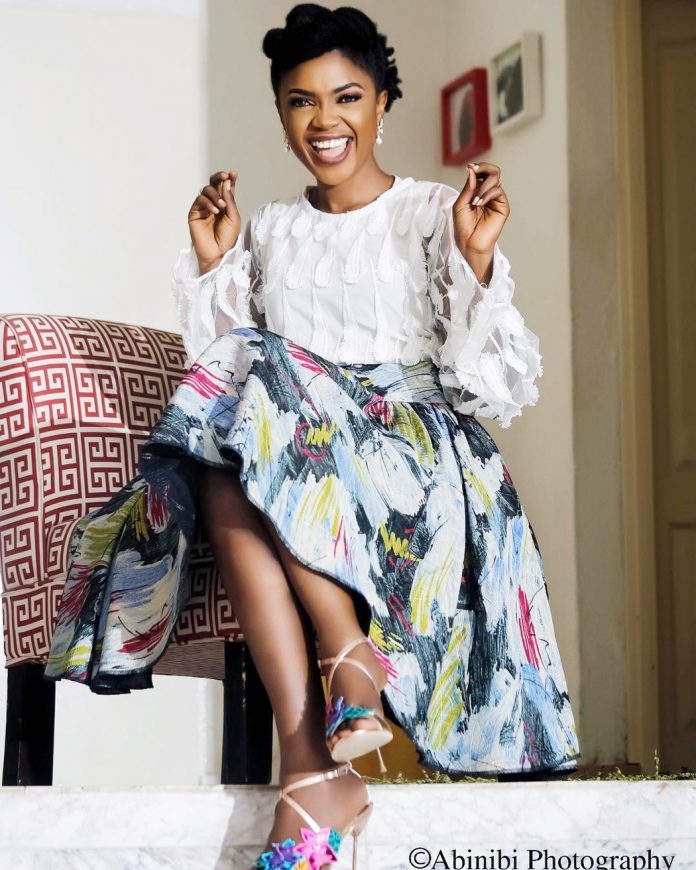 Award-winning actress/producer/director and beautiful mother of three, Omoni Oboli has stayed faithful in marriage as she celebrates 18 years of marital bliss, writes Ferdinand Ekechukwu
Keeping a man and a woman as partners in a relationship is not as easy as the word marriage sounds. It takes the two parties involved to make a marriage work, and when one disagrees, the bond is broken. Regular couples do face hitches and temptations that tend to drive their marriages to the rock, let alone celebrities who are constantly in the spotlight and are always busy traveling from one location to the other.
But for Nollywood actress and movie producer/director, Omoni Oboli and her better half, Nnamdi Oboli, the story has been so totally different 18 years after marriage. For the couple who have been blessed with three sons, the romance is still quite strong.
In a post shared on Instagram early this week, the 40 year old celebrity shared sweet photos of herself and her husband as they marked 18 years of blissful marriage.
Interestingly one of her super-celebrity colleagues, Omotola Jalade-Ekeinde had teased her that at 18, their marriage just became an adult. While looking forward to a future filled with undying love, the beautiful actress announced to the world that as couple, they have survived everything to still remain married and joyous.
Definitely one of the beautiful couples out there and completely picture perfect, Omoni while dedicating a post to her husband wrote; "18 years later, you still make me deliriously happy! I couldn't have married a better man! The woman I am today, I owe it all to God and you! I love you endlessly. Thank you for loving me unconditionally. My hero! Happy anniversary baby! Forever beckons."
Her husband Nnamdi, who seem happier, in turn wrote; "What a ride it's been for 18 years living with this beautiful, dutiful, and resourceful woman, wife and mother. Words fail me to express my immense gratitude to God for the life in the years we've lived in grace and wonder.
"We made our vows, and it seems like we blinked and time gained wings and we became breathless due to the rollercoaster romance. We were one from two, and from that God-given union came three more, yet we remained one at once, never to renounce. I can't begin to recall all the nuances that make for the beauty of what we've learned that holds us together and keeps it all fresh and exciting. But what I know is that I'm looking forward to many more years, God willing, of more moments together that are also nail biting. I wish you darling the best the world could offer, but more than that, I wish you the best God has prepared.
"This is wishing us another happy Anniversary, and prays that this best friend of mine will continue to grow in grace doing and loving all that she ever cared. I love you more 18 years over, and wouldn't trade the moments that we've shared in light of the beauty that it's produced. So join me in celebrating another milestone as our marriage continues in momentum, never to be reduced."
The actress tied the knot with her husband in 2000.
She met her husband when she started acting in 1996, but they did not begin dating until four years later. Just two weeks after they began dating, and at the age of 21, while he was 29, he proposed to her. "We actually met on a movie set. His uncle is Obi Osotule and he had come to the set with him. We met, we just talked and I did not see him again until four years later during my final year in the university," the University of Benin, French graduate, had revealed.
In an interview, she opened up on why her marriage is still intact as she attributes it to a matter of understanding her partner. Omoni who has been in Canada with her family members for a while now had said, "I don't know if I keep my home intact; I believe God does that for me. There are many women who do the right things and show up at every time for their husbands and still get the short end of the stick.
"So I don't take credit for it. I have my moments and he does too, but somehow it has never tipped the scale and that's because God made it possible. Nevertheless, I believe that when you understand that you're both different individuals who have become one, then you can try to weather any storm, knowing that if you don't, both of you will have a dreadful life in that marriage. Enjoy it and seek for the things that make for peace because life is too short to waste it fighting."
The scriptwriter and trained digital filmmaker who could be described as one of the leading examples of Nollywood celebrity married woman, Omoni was once hit by several criticisms for her dress which appeared to have exposed her breast and cleavages in Aso Rock during one of her movie premieres; a thing that didn't go down well with many of her fans and social media followers. Those who cruelly slammed the filmmaker expressed disappointment over her choice of dress to the event, saying they never expected her to indulge in such.
On reacting to why she exposed her breasts, she said she had exposed her breast due to the type of dress she wore. She further said the dress appeared to have shown much of her "chest" due to the camera angle. She then explained that after the event, she headed straight to her hotel room and returned to Lagos to meet her family. 
"So if anybody is going aside to say something else, they are wrong. I returned to Lagos with the small purse I took to the event and after the event, I went back to my hotel room and left for Lagos the next morning. I didn't stay back in Aso Rock or sneak out to meet anybody." Notably one of her movies, Wives on Strike The Revolution, preached against domestic violence.