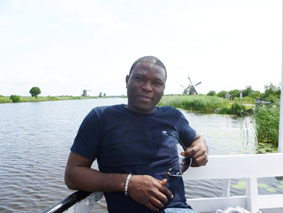 Muyiwa Akinlabi is a chartered accountant of repute. Akinlabi, by all standards, is also a successful farmer. He has succeeded in growing his company, Blosmak Agro-Allied Farms, to an enviable height. But above this, Akinlabi is loved by many for his philanthropic gestures. He is literally addicted to giving back to the society. 
Unlike many, he detests unnecessary celebration or publicity over his benevolence, which he sees as a divine obligation. He is said to have assisted many indigent students to realise their dreams, academically. Through his mentorship, many budding entrepreneurs are today smiling to the banks
In addition, Akinlabi, a devout Christian and motivational speaker, is also famous for his care for the aged, which he does so religiously.