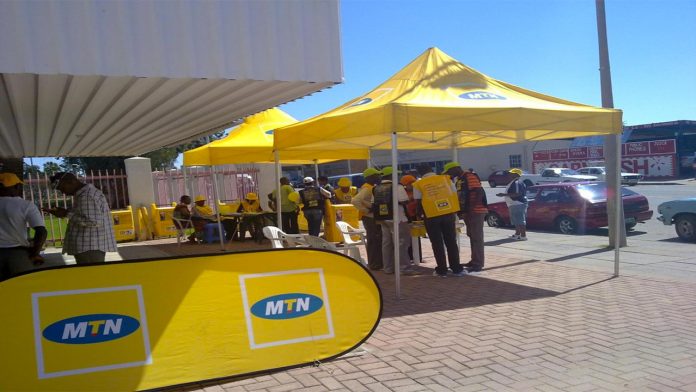 Vanessa Obioha
As part of its goal to expand the reach of Nigerian arts and culture to the rest of the world through promotion, MTN Foundation at a recent event held at Terra Kulture, Lagos, unveiled plans to sponsor six artistic productions set to hold in the last quarter of 2018.
Since its inception in 2005, the foundation has been at the forefront of promoting local productions like Saro and Wakaa the Musical through funding.
To extend the course of supporting producers who strive to relay the African story in a positive light, the tech giant unveiled the faces behind some of the sponsored musicals and visual art festival.
Producers who secured sponsorship include Dike Chukwumerije (Simply Poetry); Joseph Edgar (Oba Esugbayi); Bolanle Austen-Peters (Fela and the Kalakuta Queens); Gbenga Yusuf and Ayo Ajayi (Legends); Bikiya Graham-Douglas (Our Son, The Minister); And Kevin Ejiofor, the visual arts director for Life In My City festival.
Perceived as an awakening in the arts sphere, and a youth empowerment tool, the Foundation, for the first time funds a visual arts project (Life In My City festival) that accommodates entries from visual artists in major cities of the federation.
Executive secretary of the Foundation Nonny Ugboma in a statement highlighted on its far-reaching effect; encouraging young talented persons to pursue a career in the arts.
Ugboma said: "The space for visual arts is quite wide; this is the first time MTN Foundation is promoting visual arts. It is from that 'empowerment' point of view, the point of view where you are supporting young talents. That's what unique about this partnership, and why we are involved with Life In My City Festival.
"There are so many other people who are involved, there are so many galleries out there. From the point of young people between the ages of 18 to 35 are being given an opportunity to express themselves and get noticed."
The first of six productions – Fela and the Kalakuta Queens – took place on Sunday, October 14, at The New Afrika Shrine to mark the Felabration celebrations. The remaining shows are slated for other dates in October, November and December 2018