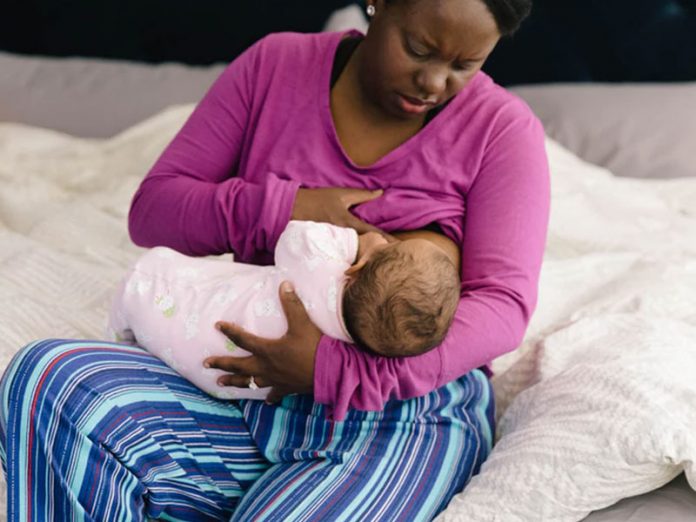 Martins Ifijeh
Exclusive and adequate breastfeeding practice by Nigerian mothers will not only help in improving the mental capacity of babies when they grow up, it will also save the country at least N6.93 billion spent every year, Health Expert with Alive and Thrive, Dr. Sylvester Igbedioh has said.
He said inadequate breastfeeding will on the long run take a toll on the health of babies at their infancy and during their adult life, while huge cost would then be spent on treatment of various diseases that could have been prevented with simply practicing exclusive breastfeeding.
Stating this at the two-day workshop for health journalists in Lagos, tagged: 'Skills in Utilising Media for Social and Behavioural Change with Focus on Infant and Young Child Feeding,' he said parents who desire to see their children grow in good health, do well in school, and eventually become successful adults, should give them the basis for that – which is exclusive breastfeeding.
The workshop was organised by Alive and Thrive, a non-governmental organisation, managed by FHI 360.
He said: "Exclusive breastfeeding provides all of the vitamins, minerals, enzymes and antibodies needed to grow and thrive in the first six months of life. This should continue as a pivotal part of their diet up to the age of two years or beyond
"Breast milk is safe. It is always in the right temperature and requires no preparation. Whether a mother is in an environment with poor sanitation or in places with unsafe water, the quality of breastmilk does not change."
Ogbedioh said as infants grow, their nutritional needs grow as well, adding that, "to keep up with these growing demands, the World Health Organisation (WHO) recommends that infants begin eating solid, semi-solid or soft foods at six months of age to ensure that their nutrient intake is sufficient to fuel their developing brains and bodies".
He said the foods consumed between six months and two years of life are called complementary foods because they ideally complement an already breastmilk-based diet, and that the 18-month period between six months and age two years is referred to as the complementary feeding period.
"During this period, it is recommended that children eat a frequent and diverse diet of nutrient-rich and hygienically prepared complementary foods in addition to breastmilk. Evidence has shown that a diet comprising at least four food groups a day is associated with improved growth in young children," he added.
He also called on mothers to initiate breastfeeding within the first hour of birth, adding that they should also ensures that the infant receives the colostrum, or "first milk", which is rich in protective factors.