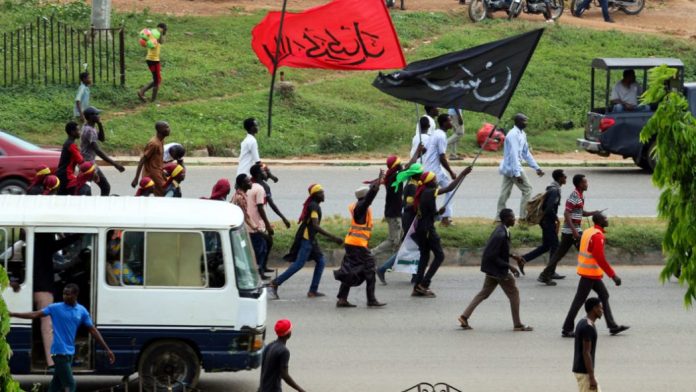 Adedayo Akinwale in Abuja
Twenty-two civil society organisations (CSOs) have called on the federal government to proscribe the Islamic Movement in Nigeria (IMN), otherwise known as Shi'ites without any further delay.
The coalition also warned politicians against hijacking the group for selfish reason ahead of the 2019 general election.
The convener of the coalition, Adodo Solomon, made the call Thursday at a press briefing in Abuja, where he warned that activities of the Shi'ites must be curtailed before it snowball into hardened extremism and terrorism beyond Boko Haram.
He said the call became imperative following the recent clashes between security agencies where lives were lost and many injured.
According to Solomon, "On Tuesday, October 30, 2018, IMN members breached the streets housing strategic government institutions and obstructed the free flow of traffic. This was done ostensibly to trigger a faceoff with security agencies. In their determination to provoke security agencies, the IMN members set ablaze a police vehicle in Wuse 2 where they openly attacked security agents and other citizens randomly."
Solomon added that another worrisome dimension was the revelation that members of the opposition in Nigeria have hijacked the activities of the IMN to destabilise the peace that citizens are currently enjoying.
The coalition therefore called on the United Nations and all relevant bodies are urged to warn the sponsors of IMN who are domiciled in Iran to stop sponsoring terrorism on Nigeria soil.