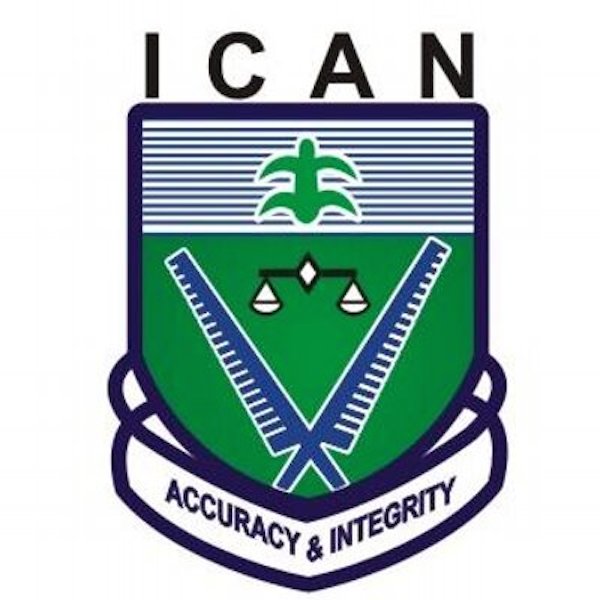 • Ask President to ignore institute's 'unbridled utterances'
Udora Orizu in Abuja
The Chartered Institute of Forensic and Investigative Auditors of Nigeria (CIFIAN), has expressed displeasure at members of the Institute Chartered Accountants of Nigeria (ICAN) over its recent statements on the CIFIAN Bill during a visit to President Muhammadu Buhari.
The CIFIAN President, Mrs. Victoria Enape, in a statement urged Buhari to ignore any move ICAN is making to scuttle forensic auditors' bill.
According to her, "our attention has been drawn to the mischievous and malicious prayer of ICAN to President Muhammadu Buhari during their visit to him about the Chartered Institute of Forensic and Investigative Auditors of Nigeria Bill which was on the air in AIT, NTA and Channel television of October 19, 2018.
"We are not surprised about ICAN's unbridled utterances, which are due to their ignorance about the difference between accounting profession and anti-fraud organisation."
"Ordinarily, we would have ignored the baseless issues raised during their visit to the President, but for the sake of the President and the public who are being misled by this unfortunate development and posterity, we are inclined to offer some clarifications, so that the whole world would discern between the truth and continuous deliberate effort of ICAN to thwart the noble course that is beyond an individual or personal and parochial interests of any group," Enape said.
"It should be noted that while this malicious statement by ICAN can be easily dismissed by every discerning mind considering their previous acquired reputations and credentials on attacking every good professional body that they envisaged will expose their weaknesses, and the obvious lies conveyed in their statement to the President, leaving such lies in the public domain without appropriate response may be interpreted by unsuspecting members of the public as conceding to the antics of ICAN statement."
"We, therefore, wish to set forth the following critical facts as our response to this mischievous and calumnious statement by ICAN. We are not the first to be attacked by ICAN, it is in their blood to do so, and they did same to ANAN, CITN and several others but they failed, and they have also failed already on CIFIAN Bill.
While ICAN argued that the bill is a duplication of its mandate, the promoters of CIFIA Bill explained that the roles and mandate of both institutes are clearly different.
Enape noted that ICAN is ignorant of what the Bill entails, adding that the organisation has arrogated to themselves undue power of instructing the President of the Federal Republic of Nigeria on the Bill to sign and the one not sign.
She added that this kind of attitude of ICAN fighting every professional body must stop.
"After all the sky is too wide for birds to fly without classing. ICAN please be cautioned about this unbecoming behaviors of yours that have done much evil to Nigerian economy.
"The mandate of ICAN is over the regulation of members of accountancy profession and not forensic and Chartered Institute of Forensic and investigative auditors of Nigeria (CIFIAN) is anti-fraud organization saddled with the responsibility of providing skills to professionals from different fields on the use of science and Technology to prevent, detect and investigate fraud, and also put in place sophisticated mechanisms to block the loop wholes of illicit financial flows." Enape explained