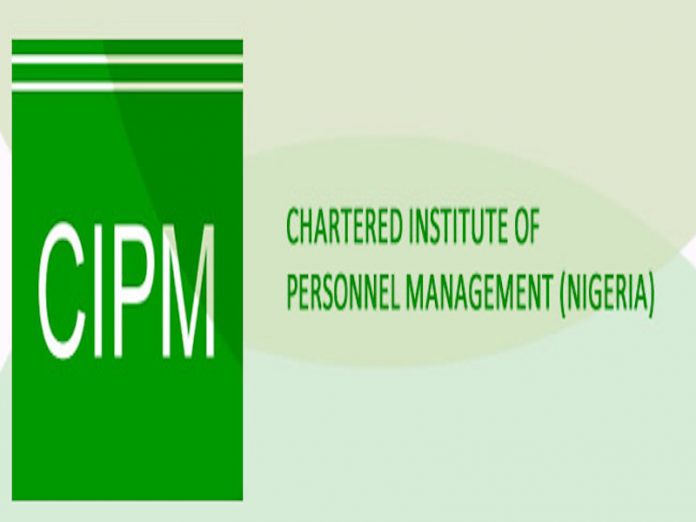 Oluchi Chibuzor
The Chartered Institute of Personnel Management (CIPM) has launched an internship programme, 'Ready to Market' (RTM), targeted at intending human resource practitioners.
The initiative is expected to help close knowledge and experience gap among fresh graduates who have successfully completed professional examination but have no practical exposure.
​The programme was launched recently in Lagos, with first 50 participants registered to undergo the training which include a six- month industry internship and a six week intensive hands-on competency-based experiential learning programme.
Speaking at the launch, the President/Chairman, Governing Council, CIPM and Vice Chair, Exxon Mobil, Mr. Udom Inoyo, said the scheme was part of the CIPM's contribution to national development and the enhancement of the value proposition of their members.
Inoyo stated that the observation of a huge gap in skill and readiness of graduates of tertiary institutions as well as freshly certified CIPM professionals, who may not have any prior experience of the demands of employers of labours led to the need to fast-track and enhance competence and eventual readiness for the market.
He further said the programme would address the perceived inadequacies in the Nigerian educational system and enhance participants' employability as entry level officers with practice experience.
According to him, the platform serves as a corporate social responsibility initiative and an opportunity to contribute to the development of the pool of professional talents in human resources and gain access to the brightest and most promising HR professionals
Inoyo said: "Ready to Market is designed as a minimum of six months industry internship which would include a six week intensive hands-on competency based experiential learning programme. I am confident that it would be academically rewarding with practical assignment/project, continuous assessment and appraisal of trainees by host organisation's supervisors during the period of internship.
"I am happy to announce that this maiden project will be starting with a total of 50 participants on a free of charge basis and encourage more organisations to partner with CIPM in this program especially as this venture is one with numerous benefits and significant value. It positions each participating organisation as one of the leading brands that contribute to human capacity development in Nigeria, while showcasing your organisation's unique HR profile."
Earlier in his brief introduction of the RTM, the Head, Professional Standards and Development, CIPM, Dr. Charles Ugwu, urged the selected participants to maximise the opportunity provided to them to grow their professional competence in various host partners firms.
"We are concerned because going back to all the visions 2020, initiatives in the country will be driven by human capital with right workforce competence and mindset to deliver, and thought leaders in the field will also play a critical role in mentoring and coaching participants," he added.
Sent from my iPad