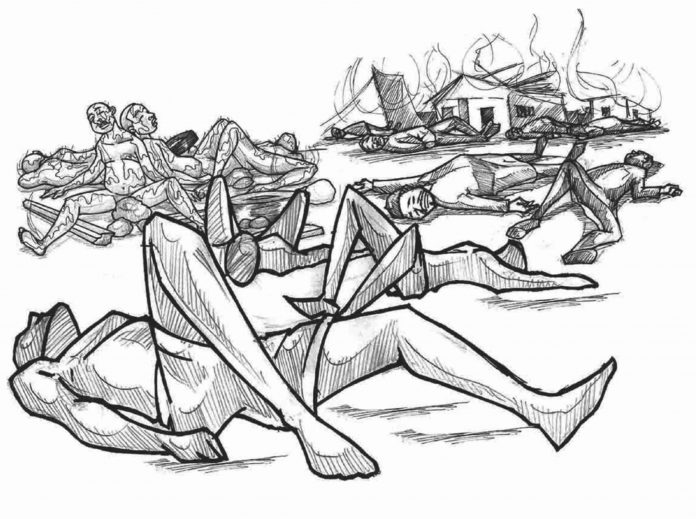 MONDAY EDITORIAL
There is a need for a comprehensive study of the integrity of NNPC's pipelines across the country
While the authorities hedge on disclosing the total number of people who have died from pipelines fire in recent weeks in Aba, Abia State, there are reports of dozens of citizens being unaccounted for. Last week, the Nigerian National Petroleum Corporation (NNPC) reported that another oil pipeline fire had occurred along the Osisioma axis of its System 2E pipeline network. Confirming that fire broke out on the line near its Aba products depot, the corporation said it may have been caused by suspected oil thieves who hacked into the line to intercept the flow of petrol from Port Harcourt to Aba. It also confirmed there were fatalities but refused to disclose the exact number.
 What is more unfortunate is that we are back to the familiar game of excuses, cover-ups and blame-trading. Rather than update Nigerians on what caused the fire outbreak or the number of deaths recorded, the NNPC is more interested in refuting an allegation that negligence on its part was responsible. In response to a legislator who called the commission out on the fire outbreak, NNPC said the presence of items such as jerrycan, among others, at the scene of the incident, indicated that the activities of vandals in the area ignited the flame. It equally expressed worries that incessant vandalism of pipeline facilities along the System 2E Pipeline Right of Way has led to the under-utilisation of its Enugu depot.
As a newspaper, we are worried that incessant deaths from petrol pipeline fires have remained a big challenge to Nigeria's oil industry, and that these have not commanded the level of safety priority that is required. We are equally worried that pipelines owned and operated by the NNPC are increasingly easy targets to vandals and criminals, yet nothing serious seems to be done to end the menace or even make it difficult to break into the lines. From Arepo in Ogun State, to Ijegun in Lagos, and Osisioma in Abia, the tales of pipeline fires from NNPC's facilities are numerous. Lives have been lost while properties including that of the corporation have also been consumed, in addition to costs of repairs often done by the NNPC.
 In 2017, documents from the corporation showed it spent over N112 billion from oil revenue that should have gone to the Federation Account to repair vandalised pipelines in 2016 alone. This was higher than the N103 billion it spent in 2015 to repair vandalised lines, yet, the bursts never really seem to end.
Constrained by this unending menace and its costs to Nigeria, we will suggest and hope the corporation accepts that a comprehensive study of the integrity of NNPC's pipelines across the country be undertaken to ascertain the level of their operational credibility. Perhaps that could give an idea as to why they are easily hacked into by vandals. We will also like that the corporation, in tune with modern pipeline management trends, commission and deploy standard processes to monitor and guard its pipelines from potential intrusion, in addition to relevant government agencies collaborating with the corporation to appropriately criminalise vandalism of oil facilities across the country.
Most importantly, the NNPC should aim to cultivate the cooperation of pipelines host communities and villages where its pipelines pass through, to help it identify and deal with intrusions on its lines. We believe that when local communities are genuinely part of the process of securing pipelines in Nigeria, there could be a lot at stake for them to protect. These and many other issues would have to be addressed if Nigeria is not to continue to lose billions of naira to oil thieves while harvesting deaths from the pipelines.