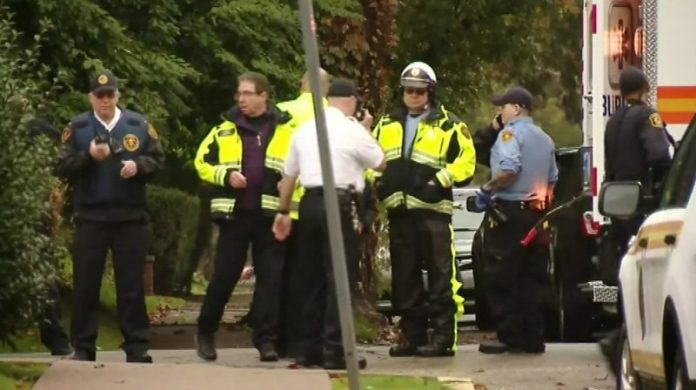 Demola Ojo with agency reports
At least 11 people were yesterday killed in a gun attack on a synagogue in the American city of Pittsburgh, Pennsylvania.
The attack happened barely 24 hours after the arrest of Cesar Altieri Sayoc, the man who sent at dozen parcel bombs to high-profile critics of US President Donald Trump.
In what the Anti-Defamation League called "likely the deadliest attack on the Jewish community in the history of the United States", the suspect interrupted a baby-naming service and burst in shouting anti-Semitic slurs before he began firing.
Law enforcement officials said Robert Bowers — a 46-year-old man with a history of making anti-Semitic statements online — surrendered to police after a gun battle and is expected to face hate crime charges.
Worshippers had gathered at the synagogue, in the Squirrel Hill neighbourhood, one of the largest Jewish populations in Pennsylvania to mark the Sabbath.
According to reports, a heavy-set white male armed with an assault rifle and two pistols, entered the building during the Saturday morning service.
Pittsburgh's Public Safety Director Wendell Hissrich later confirmed the gunman was in police custody and was being treated in hospital.
The crime scene was "horrific", he told reporters. "One of the worst I've seen, and I've worked on some plane crashes. It's very bad," he added.
US media said he had shouted "All Jews must die" as he carried out the attack.
In his reaction, US President Donald Trump called the shooting a terrible thing. "To see this happen again and again, for so many years, it's just a shame," he told reporters yesterday.
He described the gunman as a "maniac" and suggested the US should stiffen up death penalty laws. "These people should pay the ultimate price. This has to stop," he said.
Mr. Trump added that the incident had "little to do" with US gun laws. "If they had protection inside, maybe it could have been a different situation," he said.
The president later appeared at the Future Farmers of America Convention in Indianapolis, saying: "There must be no tolerance for anti-Semitism. It must be condemned and confronted everywhere and anywhere it appears."