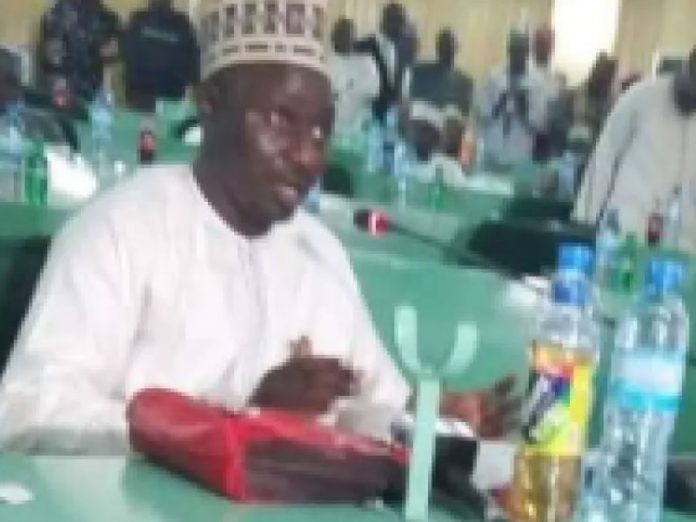 Ibrahim Shuaibu in Kano
The Publisher and Editor-in-chief of Daily Nigerian, Mr. Jaafar Jaafar, thursday appeared before the Kano State House of Assembly, which has commenced hearing on the video clips allegedly showing the state Governor, Abdullahi Umar Ganduje, receiving bribe, amounting to about $5 million from contractors in the state.
The video was published by Daily Nigerian, an online newspaper.
When he appeared before the panel, Jaafar was asked by the Chairman of the Committee, Baffa Babba Dan-Agundi, to narrate how he got the clip and the investigative processes he followed to authenticate the video before publishing them.
Speaking, Jaafar said he got the video from one of the state government's contractors, who complained that the governor allegedly received 15 to 25 per cent kickbacks from them.
He added that he had to consult Amnesty International and other certified graphic experts before he arrived at the conclusion that the video clips are genuine.
"To uphold the ethic of journalism, I had to take a long time to scrutinise the video clips. I consulted Amnesty International's officials and other graphic experts to ascertain the authenticity of the video.
"As far as I am concerned, there is no political undertone in this issue. I turned down several offers to trade the video but I refused," he said
Jaafar also restated his stance that the video was genuine, and not doctored or cloned, and urged the committee to be fair in the investigation for the interest of the public and development of the state.
In his response, Dan-agundi asked Jaafar to submit the copies of the video clips for further investigation.
He disclosed that the committee would invite the lawyers of both Ganduje and Jaafar, adding that the duo would also be asked to provide their certified graphic video experts to study the videos in the next session which would be announced in due course.
"We will announce the date and time for the next sitting. We will communicate to both parties in due course. You will be asked to provide your graphic experts and lawyers for the next session.
"We are doing this in the spirit of justice and fairness. We will do our best to ensure justice to both parties, "Dan-Agundi assured.
On October 15, a member representing Warawa Constituency, Labaran Madari, while raising a matter of urgent public importance, moved that the House of Assembly should investigate the authenticity of the video and take measures.
Members of the committee include Baffa Dan'Agundi (Kano Municipal), as chairman; Labaran Madari (Warawa), member; Garba Gafasa (Ajingi), member; and Zubairu Masu, (Sumaila) member.