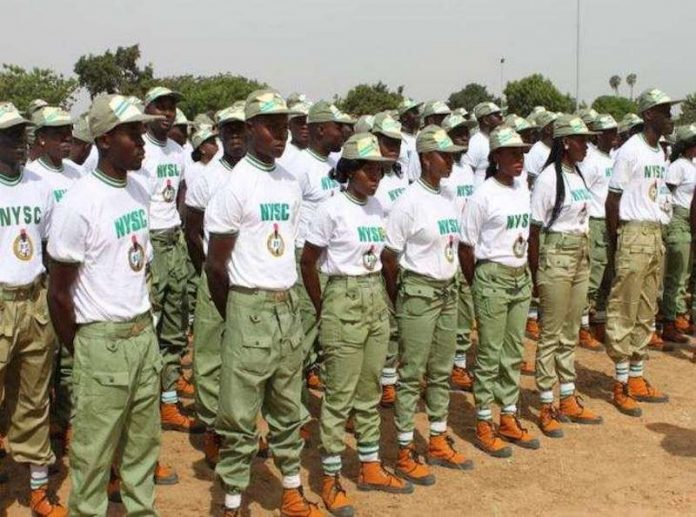 Francis Sardauna in Katsina
Following attacks by Boko Haram insurgents in Borno State, the 2018 Batch 'C' National Youth Service Corps (NYSC) members deployed to serve in the state have been relocated to Katsina State where they began their three-week orientation course, yesterday.
Speaking at their swearing-in ceremony at the temporary camp located within the Nigeria Security and Civil Defence Corps (NSCDC) Training College in Katsina, the Borno State Governor, Kashim Shettima, noted that their relocation was due to temporary security situation of his state, urging the corps' members to re-dedicate themselves to nation building.
Shettima, represented by the state Chairman NYSC Governing Board, Mahdi Gazali, however, noted that the state government under his watch was doing everything humanly possible through its programme of reconstruction and rehabilitation to return the state to the path of peace and development.
"The government and good people of Borno State are doing everything humanly possible through our programme of reconstruction and rehabilitation to return the state to the pedestal of peace, security and development it has been known for before the insurgency problem that nearly crippled the socio-economic of the state.
"I, therefore, wish to assure you of your safety during the three weeks' orientation exercise and the service ahead. It behoves on you to be part of the problem solving team by expressing your potentials through rendering honest and dedicated services to your host communities.
"I urge you to summon courage to come and stay in Borno State and you will understand the fact that the security situation of the state is not bad as it is being propagated by some media", the governor said.
Shettima said the NYSC scheme has provided a platform to develop great virtues of discipline, industry and patriotism, adding that as change agents government believes in the scheme in view of its importance in nation building and selfless service to humanity.
Speaking earlier, the Borno State's NYSC Coordinator, Rabiu Aminu, said 1,350 corps members were posted to the state and enjoined them to exhibit high level of respect and discipline saying the camping period is filled with vigorous activities which needs active participation.
While applauding the state government for providing remedies to the operational challenges confronting the scheme in the state, the state NYSC coordinator tasked the corps' members to be security conscious, saying issues of security does not only rest on security personnel but a concern of all citizenry.