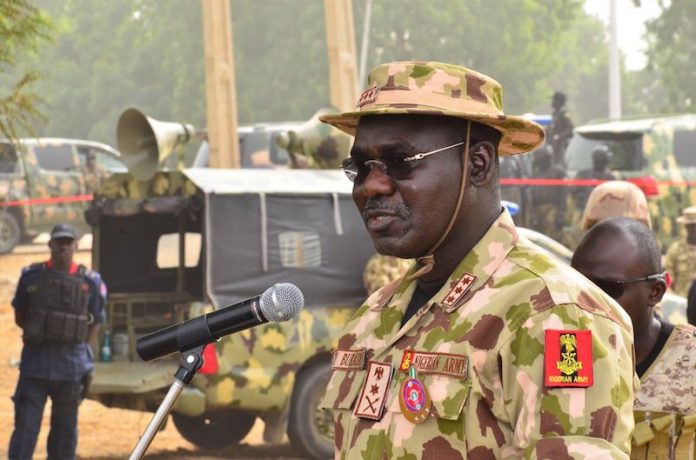 Kingsley Nwezeh in Abuja
In a bid to respond to special security operations in the country, the Nigerian Army has created the Nigerian Army Women's Corps.
Lieutenant Col. Suzan Johnson Dibal was appointed to head the new unit.
Speaking on the new military unit, Chief of Army Staff, Lt. Gen. Yusuf Buratai, said in line with global best practice, the unit was designed to respond to security challenges especially in female dominated areas.
"This step would in no small measure support the Nigerian Army to surmount allegations bordering on harassment of the female gender in conflict situations", he said.
Buratai said the unit, formerly known as "Special Women Operations Base 1, Abuja," was conceived after his recent visit to countries like China, Britain and Sri-Lanka, where he witnessed the performance of the Sri-Lanka Army Women's Corps and the Women's Royal Army Corps of the British Army.
The unit has since undergone retraining in counter-terrorism after which Dibal was promoted from the rank of major to head the unit after her exceptional performance in the North-east.
The army leadership believes that the unit which has already carried out support operations for the army across the country would check the use of brainwashed female suicide bombers deployed regularly by terrorist group, Boko Haram.