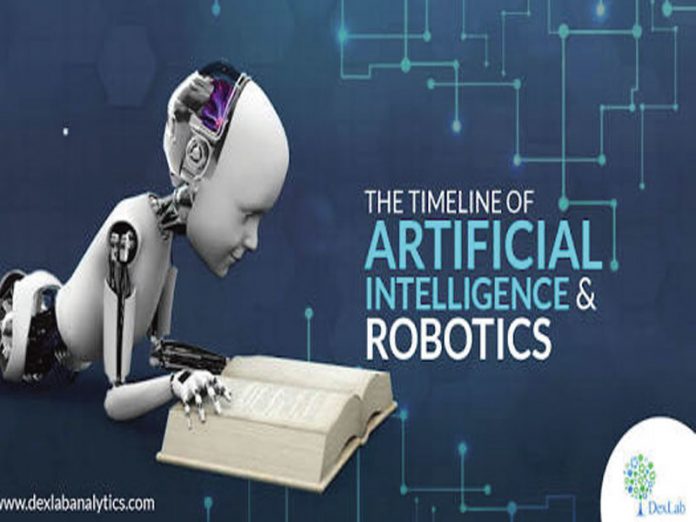 Ugo Aliogo writes on the need for companies and organisations to tap into modern technology to boost their operations
Artificial intelligence (AI) is the intelligence embedded in computer systems, and applications which are really driven by the level of information or data embedded in that application. In AI, there is predictive analysis which ensures the computer system is able to make forecasts for future occurrence based on what has happened in the past.
Investopedia noted that AI is a term for simulated intelligence in machines. It further explained that these machines are programmed to 'think' like a human and mimic the way a person acts. The ideal characteristic of artificial intelligence is its ability to rationalise and take actions that have the best chance of achieving a specific goal, although the term can be applied to any machine that exhibits traits associated with a human mind, such as learning and solving problems.
It further stated that machines with AI include computers that play chess, and self-driving cars. Each of these machines must weigh the consequences of any action they take, as each action will impact the end result.
In chess, this end result is winning the game. For self-driving cars, the computer system must take into account all external data and compute it to act in a way that prevents collision.
Globally, the trend of Information and Communication Technology (ICT) is shifting to the direction of artificial intelligence. AI adoption in the business ecosystem has been adjudged as a key driver for growth because of its predictive analysis and understanding consumer' behaviour.
To put the issue in proper perspective, THISDAY spoke to the Chief Executive Officer, NetPlusDotCom, Oluwole Faroun. The company is a financial technology that specialises in payment solutions services.
Faroun said there is a great deal of learning that goes into AI, especially if it forecasts that a particular occurrence would happen in the future and it didn't happen, it would learn from that process and make the prediction even better.
He also pointed out that with AI, there is a combination of events that has happened in the past, and learning from such events can help predict the future.
Value to the Business Community
He explained that AI has tremendous value for the business community because of its focus on providing data, putting learning on computer systems and making accurate predictions of some of the events that would take place in the future.
"For financial technology companies (fintech) that has a lot of transaction data. They can sieve through that data in an intelligent way without human intervention and begin to make the right level of predictions about their customers," he noted.
According to him, AI can provide a lot of intelligence to businesses, but it is dependent on the amount of data that businesses have, how easy it is to sieve through, analysing that data and the ability of the AI programme to learn more, "so that the predictions that comes out of those systems can be accurate and beneficial to businesses."
According to Faroun: "The ability of a fintech to actually use AI depends on what part of AI they are focused on. Fintech companies that focused on giving our loans to consumers' might find AI incredibly useful. They can use that data to determine whether you are credit worthy or not so that borrow you money and also predict whether you return that money or not. I think for fintech like ours we are already seeing such applications.
"Some other fintechs will probably benefit less from that at this point, until there is more data available to them and to their businesses. Generally speaking, Fintechs are looking at it and we as an organisation are definitely looking at it. If there is one of our products that provide logistics solutions for delivery companies.
"I think there is a lot of transaction data embedded in that particular application data that I think layering an AI application on top of it would help us predict how customers will perceive pricing, versus route and same day or next day delivery and other factors. This will help us work with our solution providers which are courier companies to improve service and tailor the service to what the customers are saying. AI without the underlining data is not useful to anybody.
"The underlining data depends on the business. We need to have information about the behaviours of customers on our products and service. We also need to predict their reactions towards our goods and services. Different companies have different data types. I think for us in Nigeria, the technology institutions will leverage it first because they are focused on data. Though there is a lot of financial data available, but we have to understand how well we can use it in a way that does not violates privacy rights of people. I think organisations are thinking about AI in relation to customer and product data and how to use AI to mind that data. Then have more predictions about their customers. It is going to be useful in customers' sales, returns, and trends. Those are things that businesses will be able to look into and lip forward by just applying AI."
Another sector which AI will be drive growth is the financial service sector especially banking which handles large amount of transaction data.
To get the right answers from those involved in the system, THISDAY spoke to the Director, Banking and Payment System Department, Central Bank of Nigeria (CBN), Dipo Fatokun, who noted that AI which may aid improvement in banking services holds a lot of opportunities for the sector.
He also noted that some banks are already deploying AI to understand the behavioral/transactional patterns of their customers and improve offerings to them.
He remarked that the sector can also leverage AI to aid to fight against cyber-crime.
He also noted that it can improve analysis and peculiarities of fraud dimensions and aid in preemption and forestalling cyber-attacks.
Fatokun explained that to the economy AI can help in proper planning especially the consumption and savings patterns could be monitored and used in effective planning and projections for the economy.
According to a report by PricewaterCoopers (PwC), global Gross Domestic Product (GDP) would be up to 14 percent higher in 2030, as a result of the accelerating development and take-up of AI – the equivalent of an additional $15.7 trillion.
PwC in the report argued that the economic impact of AI would be driven by productivity gains from businesses automating processes (including use of robots and autonomous vehicles).
It also noted that there would be productivity gains from businesses augmenting their existing labour force with AI technologies (assisted and augmented intelligence).
The report added that there would be increased consumer demand resulting from the availability of personalised and/or higher-quality AI-enhanced products and service.
The report said that in the financial service sector AI would help in personalised financial planning, fraud detection and anti-money laundering, process automation not just back office functions, but customer facing operations as well.
How Businesses Can Scale Using AI
For businesses to scale and increase performance, experts are the view that there is need to leverage on opportunities in new technologies. The 21st century presents businesses with new evolving technologies they can leverage on to drive growth. However, AI remains one of the strongest technological breakthroughs for helping businesses scale performance in most advanced economies.
Fatokun noted that AI has to be deployed to solve needs and scaling requires meeting needs that has effective demand within the environment.
He asserted that businesses must continue to think global and understand that their market is the global economy albeit within the ambits of the law and regulations.
According to Fatokun, "Data is the new oil and I think that AI is the refinery in the world of big data and analytics. Businesses need to always understand emerging trends and leverage the efficiency afforded by AI to take advantage of it.
"I am also of the view that user interface and experience will be key factors to scaling. Especially considering that the Millennial and generation Z have their lifestyle on the go. Lastly, I believe collaboration is also essential."
On his part, the Chief Executive Officer, Delivery Science, Lanre Oyedotun, said small businesses can scale up their operations with this technology because it can help cut down on costs and boost productivity in vast ways: cash-strapped establishments would not need to rely heavily on manpower.
He also stated that with the extrapolation of data and algorithms, artificial intelligence can now predict market trends and generate comprehensive reports which can keep decision makers informed on all their operational activities.
Oyedotun added that companies spend millions hiring consultants and building large teams just to find out how to cut down on operational cycle time, but with this "new technology", with the tap of an application, it can predict and help solve problems.
Challenges in Adopting AI
Fatokun argued that the key challenge in adopting AI is the lack of human resource for appropriate deployment of AI not only in technology terms, but also in choosing right business models and decisions.
He further stated that appropriate regulation that would provide room for flexibility and innovation and on the same breadth ensure that key regulatory outcomes are achieved are important considerations.
According to him: "The CBN is concerned with the implications for the financial services industry and continues to collaborate with stakeholders to appreciate the ramifications of the technology and its implications.
"Our regulations are not designed to stifle innovation, but we seek appreciation of any product being deployed in the financial services sector to aid providers in ensuring that key risk issues are managed. We are considering the implementation of a structured regulatory sandbox to enable us engage properly with innovators.
"In view of the fact that a lot of these initiatives are targeted at payments systems, we are leading the industry to implement security operations center for the banking industry to forestall fraud and to leverage AI in doing so where necessary."
Oyedotun, said there are a lot of challenges such as slow adoption rates due to the lack of organied data out there, worries about being prone to attack to their security management infrastructures- by extension the lack of proper knowledge to handle the contra of this technology, cost of hardware devices associated with gleaning certain types of data needed to create key business insights and R and D funding.
Send