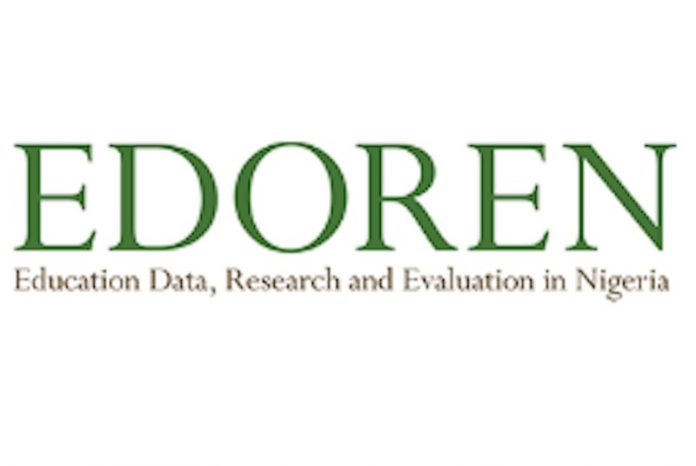 Funmi Ogundare
Stakeholders have called for a scalable quality and inclusive education that cater for children from all incomes if the country is to unleash the potential of young Nigerians and achieve socio-economic growth and stability.
They said this recently at the presentation of the Department for International Development (DFID) Education Data Research and Evaluation in Nigeria (EDOREN) report on Bridge International Academies in Lagos.
Already, EDOREN, funded by the UK DFID has launched a comparative study to describe the learning levels of students in Bridge, public and private schools in Lagos State and identify factors that might help account for differences in achievement on literacy and numeracy.
The Vice-President of Measurement and Evaluation at Bridge, Dr. Steve Cantrell affirmed that there is no learning gap at Bridge schools, adding that the report from the study showed that teachers have high expectations for every pupil, irrespective of the family income, poor educational attainment or the language.
"Bridge schools are places of equal opportunity and equal learning benefits for all types of children and especially for the poor," he said, adding that the independent report is assisting children from poor families in Lagos to learn, improve access to quality education, as well as provide the best learning attainment in communities it serves.
Cantrell highlighted some of the report findings on Bridge school to include; its pupils knowing more than peers on literacy; teachers having the best relationship with pupils, majority of who are from poor families; as well as the schools being managed more effectively.
The Education Adviser, DFID, Mrs. Esohe Eigbike said leadership is critical if schools are to be better managed, adding that huge impact will be achieved if teachers are supportive.
The Executive Director and Chief Operating Officer, Nigeria Sovereign Investment Authority (NSIA), Mrs. Stella Ojekwe-Onyejeli expressed delight about the company's support for Bridge's efforts in scaling education in the country through the deployment of its innovative technology and unique teaching methodology.
She commended DFID for investing in Bridge through its DEEPEN innovation fund, designed to increase competition in low-fee private schools in Lagos and improve their quality.
"This investment has given Bridge's work additional impetus to drive positive impact not only in Lagos, but across Nigeria in both public and private sector education."
The Chairman, Edo State Universal Basic Education Board (SUBEB), Dr. Joan Oviawe commended the teachers for their efforts, adding that parents and the community must take ownership of education.
The Director General, Quality Assurance Office, Lagos State Ministry of Education, Mrs. Ronke Soyombo stressed the need for every child to be introduced to reading at an early age, this she said would boost their literacy and numeracy.
She said the ministry of education is currently working on resources to bridge the literacy gap in the state, adding, "we have had a lot of challenges and we have seen the need for every child to have access to good reading books and introduced to reading on time."
An official of the Nigerian Stock Exchange, Mr. Bola Adeeko stressed the need to set long-term goals to measure equitable outcomes and look for ways to better educate the children, not only for Africa, but globally.
"If our basic education continues to fail, it will affect the tertiary education. We are not doing anything to reduce inequality and replicate the model of Bridge across the country," he said.