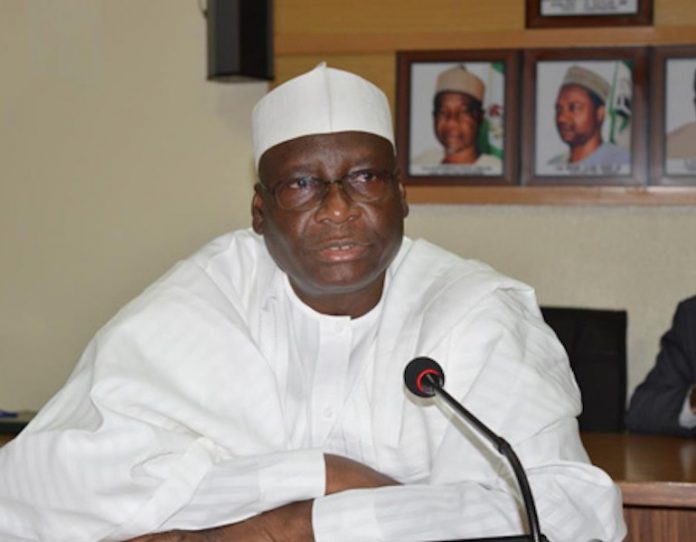 By Udora Orizu
The Director General, National Orientation Agency (NOA), Dr. Garba Abari has urged the police and other security agencies to be fair and neutral to all political parties during the 2019 elections.
The DG who was represented by the Director, Documentation, Translation and Publication, Dr. Davidson Aminu in his keynote address at a conference organised by the Centre for Democracy and Development on Electoral Corruption and Integrity in Nigeria in Abuja said
achieving electoral integrity in Nigeria is a task that requires collective responsibility of all Nigerians, particularly critical stakeholders.
According to the DG, "We cannot talk of democratic consolidation in Nigeria, if elections are not integrity driven in terms of being free, fair, credible, transparent and violence free. Parties to the electoral process must perform their duties with the highest level of efficiency, responsibility and transparency".
He stated that the police as a critical stakeholder in the electoral process should maintain law and order and ensure that there's a social environment that is germane for peace and conducive for electoral activities to take place, adding that the police and other security agencies must be seen to display the highest level of neutrality and treat all political parties with equality.
He further said INEC must provide a level playing field for all the political parties and must sustain the current momentum in the planning and preparation for elections.
Abari appealed to Nigerian youths to resist every temptation to be used by desperate politicians to perpetrate electoral fraud that could lead to the breach of peace, law and order.
"In discharging their respective and collective responsibilities both INEC and other stakeholders must be guided by the need for the process to be transparent, both state and non-state actors in the electoral process must place national interest over and above any personal interest to be able to achieve a successful conduct of 2019 general elections".
CDD Director Idayat Hassan, represented by Shamsudeen Yusuf said the conference was convened against the background of challenges to the credibility of the electoral process, adding that it's a platform for stakeholders to interrogate the issues and provide approaches to ensure the sanctity of vote come 2019.
Also IPAC Chairman, Chief Peter Ameh urged the electoral body to engage stakeholders in a discussion with all actors to build trust and confidence in the process.
In his words, "The scenario witnessed in Osun must be totally eliminated and never allowed to happen again. The wishes and aspirations of the people must be respected, votes must count."
For Nigeria, electoral integrity is an essential component for political stability and survival, it's important for our democracy. Says Ameh