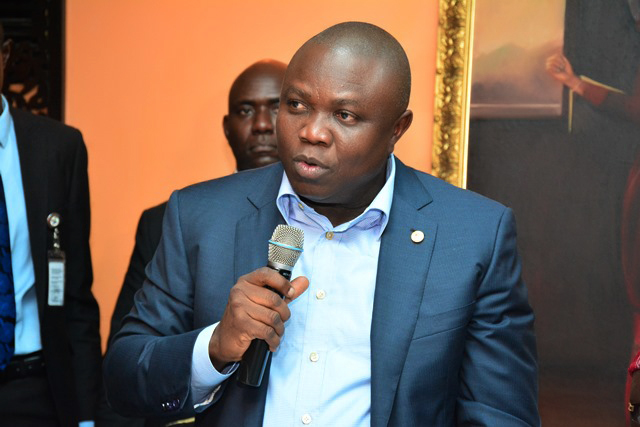 Lagos State Governor, Mr. Akinwunmi Ambode has urged a change in lifestyle in favour of nature conservation to attain sustainable environment in Lagos State.
He stated this during the 2018 Walk for Nature, an annual event held by the government in collaboration with the Nigeria Conservation Foundation (NCF). The walk, which took place at the State House, Marina, Lagos last Saturday was to advocate sustainable living and conservation of natural resources.
Ambode, who was represented by the Commissioner for the Environment, Mr. Babatunde Durosinmi-Etti, stated that it was imperative to combat the impacts of pollution on our ecosystem, its biodiversity and human health by shifting to a more conscious approach to consumption and interaction with the environment.
"The theme of this year's annual walk for nature, 'beat pollution, live a sustainable lifestyle' is very appropriate in view of the ever increasing pollution levels in our society due to human activities", he said.
He urged the people to optimise the use of natural resources and exert minimal impact on the environment, adding that both government and the citizenry must work together to enforce policies that would prevent people from embarking on activities that could have negative impact on the environment.
He said that the concerted efforts of his Administration at greening, landscaping and provision of scenic gardens and conservation parks were geared towards achieving sustainable development for the benefit of over 23million citizens of Lagos State.
The Lagos State governor noted that the impact of pollution on the ecosystem could not be overemphasised as it affected the planet through the food we eat, the water we drink and the air we breathe.
He stated that the annual Walk for Nature was a wakeup call to all Lagosians to rise in defense of the environment and collaborate to address the unconscionable pollution of the environment by focusing on attitude that despoil the land.
He said, "Nature has blessed us with the resources that we need to survive; it is up to us to optimise their usage and conserve for posterity, so that we do not compromise the benefits of future generations."
The governor urged Lagosians to refrain from activities that could cause pollution and degradation of the environment and enjoined all to advocate the culture of re-use, recycle and clean production.
Earlier, the Commissioner for the Environment, Mr. Babatunde Durosinmi-Etti, Speaking through the Permanent Secretary in the Ministry, Mr. Abiodun Bamgboye, remarked that it was of immense benefit for all stakeholders to raise awareness on nature conservation, sustainable living and most importantly, the preservation of the rich biodiversity of Lagos State through the Walk for Nature, which was an important campaign to propel the people towards positive behaviour to the environment.