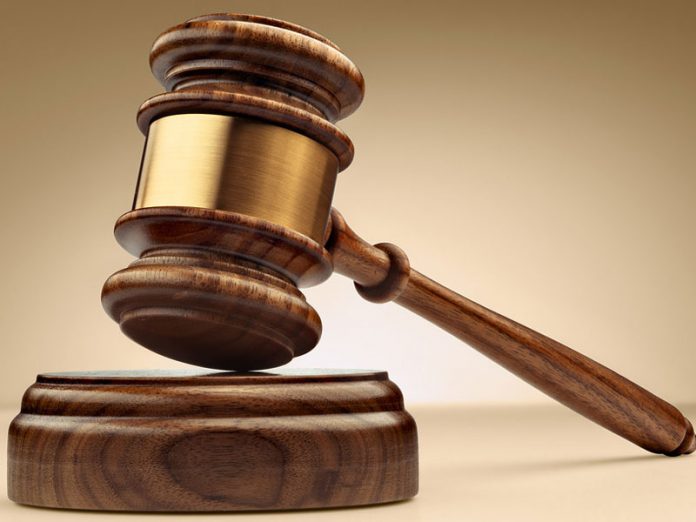 Akinwale Akintunde
The scheduled arraignment of two oil marketers and five companies before a Lagos High Court in Ikeja over allegation of $8.4 million fraud was yesterday stalled due to the absence of all the defendants in court.
The two oil marketers, Yusuf Kwande and Osahon Asemota, as well as the five companies-Trafigura Baheer BV, Trafigura PTE Limited, Mettle Energy and Gas Limited, Renbrandt Limited and JIL Engineering and Oil Services Limited-were to be arraigned before Justice Mojisola Dada of the Special Offences Court on a three-count charge of conspiracy to commit a felony, stealing and receipt of stolen property.
They were alleged to have defrauded Nigerian companies of 10,000 metric tons of automotive gas oil worth N200 million.
According to Economic and Financial Crimes Commission (EFCC), the defendants stole about 6,425,271 metric tons of diesel worth $8,442,806.094, property of Nadabo Energy Limited, which was under the legal custody of Spring Bank Plc.
The anti-graft agency stated that the fraud forced Spring Bank, which financed the deal, into bankruptcy.
When the matter came up yesterday, EFCC Prosecutor, Adebisi Adeniyi, expressed shock that none of the defendants were in court as the commission had served them with the charges.
Adeniyi informed the court that the 3rd defendant, Yusuf Kwande, jumped administrative bail and that efforts were on the way by the police to apprehend him.
However, counsel to the 1st and 2nd defendants, Mr. Bode Olanipekun (SAN), told the court that his clients who are foreign firms were just recently served with the hearing notice by courier and could not make arrangement to attend the trial.
Olanipekun said he decided to appear before the court in order not to seem to be disrespecting the court.
According to him, "My Lord, the 1st and 2nd defendants are foreign corporate firms. The charge was sent to them by courier, and because they did not want to ignore the court, that is why they have briefed me to be in court."
Counsel to the 6th defendant, Mr. A Aganmwonyi, also told the court that his client was rushed to the Lagos Teaching Hospital for a heart problem and has been placed on bed rest.
He presented a copy of his client's medical report to court and pleaded that he would bo out of the hospital by next adjournment.
Consequently, Justice Dada adjourned the matter till November 5, 2018, for possible arraignment of the defendants.