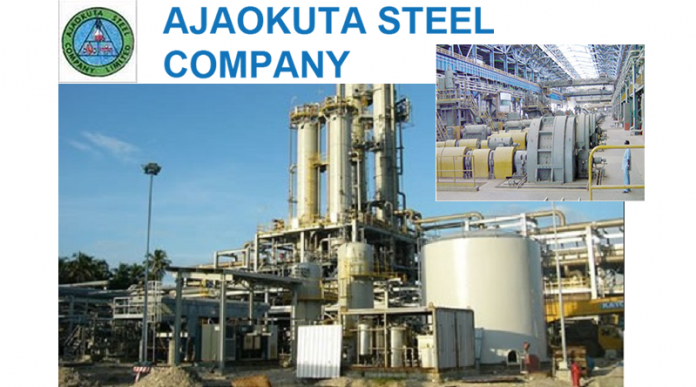 By Shola Oyeyipo

The purported renewed move by the federal government to sell the Ajaokuta Steel Company will be met with a stiff resistance by Nigerian lawmakers, particularly members of the House of Representatives, who are already spoiling for a showdown over the proposal.
 The Kogi State Governor, Alhaji Yahaya Bello, who at the weekend led a delegation to Vice President Yemi Osinbajo to confirm the veracity of the reported planned sale of the national asset, told journalists that the government has no plan to sell it.
 The Central Bank of Nigeria (CBN) Governor, Mr. Godwin Emefiele, had said the company is up for sale to raise more money to implement the country's 2018 deficit-based budget.
 He made the declaration when addressing the Nigerian delegation at the just concluded International Monetary Fund/World Bank Group meetings in Bali, Indonesia, saying more national asset, including the steel company, will soon be sold.
 When contacted to react to the latest news on the proposal to sell the company, one of the arrowheads of the lawmakers opposed to the sales, Hon. Uzoma Nkem-Abonta, member representing Ukwa West/East federal constituency of Abia State, said such plan cannot see the light of the day.
 According to him, "The federal government cannot sell the Ajaokuta Steel Company. There are existing bills preventing such move, so I don't think they will be thinking along the line of selling Ajaokuta steel."
 In a similar development, sources close to the Leader of the House of Representatives, Hon. Femi Gbajabiamila, told THISDAY that his is already working on a document to be tendered on the floor of the House to foreclose the proposal if it is in the offing.
 Recall that on March 1, 2018, the House of Representatives passed a vote of no confidence in the duo of the former Minister of Mines and Steel Development and now Ekiti State Governor, Dr. Kayode Fayemi, and the Minister of State for Mines and Steel Development, Mr. Abubakar Bawa-Bwari, for refusing to appear before the House to address the lawmakers on the state of AjaokutaSteel Company.
The House of Representatives subsequently adopted two bills seeking to prevent the concession of Ajaokuta Steel Company and to ensure its completion. With each sponsored by 301 lawmakers, the bills were introduced for first reading on March 21. 
The other bill was for an act to amend the public enterprise privatisation and commercialisation Act.
 The lawmakers resolved to use $1 billion from the federal government share in the excess crude revenue for the completion of the company.
 So, the current move by the executive, which is predicated on poor implementation of the 2018 budget, which is made worse by the growing fear that the country may slip back into recession since Q1 2018 when the GDP declined by 1.95 per cent is not likely to sway the lawmakers who are only waiting for the government to further advance the proposal.