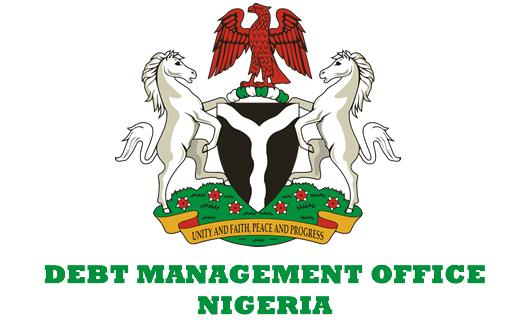 By Obinna Chima
The Debt Management Office (DMO) has explained that the federal government opted for Eurobond issuance in its foreign borrowings, instead of cheaper concessional loans from external development institutions, because it needs to access limitless funds.
Speaking in an interview with THISDAY, the Director General, DMO, Ms. Patience Oniha, explained that although concessional loans were cheaper, there was a limited amount of such debts the country could borrow.
The Senate last week approved the federal government's plan to raise an additional $2.786 billion through Eurobond, to fund the 2018 budget.
The country had last year borrowed over $7 billion from the Eurobond market.
Already, the nation's total debt stock (federal, FCT and states) had been put at N22.38 trillion ($73.21 billion) as at June 30, 2018.
But Oniha explained, "The concessional loans from the Africa Development Bank, the Islamic Development Bank, China-EXIM, India-EXIM, the German, French and Japanese agencies, are certainly cheaper.
"If you look at our website, you will see a breakdown of the figures, the amount and percentage. They are cheaper and you and I would jump at them because they are soft loans.
"But the reality is that it still has a limit. And institution would access you and tell you the maximum it can lend you. What if you need more? So, what is the strategy?
"Everything you can take concessional from all of these agencies, take it and if you need beyond that what do you do? You then go and issue Eurobond.
"If concessional loans are limitless, meaning we can access any amount we want, then we won't go to the Eurobond market or the commercial window as we call it."
According to her, when Nigeria's status was moved to a lower middle income country, the international development institutions felt the country had grown and as such stopped lending the country 100 per cent concessional loans.
"For example, if they want to give us $2 billion over three years, it means they would spread it over three years and $1 billion would be concessional and the other $1 billion would be commercial. So, even that reclassification affected how much of concessional loans we could get," she added.
The DMO boss insisted that the spike in the level of public debt in the past three years was as a result of the 50 per cent drop in government's revenue occasioned by the slump in crude oil price, naira depreciation as well as the recession the economy went into in 2016.
"When you slipped into a recession, your revenue is only 50 per cent because all we have always had was oil revenue. So, that meant that the government needed to spend more in order to stimulate the economy, which is a function of government irrespective of whether they are capitalist, communist or socialist.
"So, what I am saying essentially was that the deficit in the budget was bigger because revenues had dropped and secondly because government had to spend more money.
"And I think one of the things we shouldn't forget is that the wages and personnel costs are fixed. So, if you match only your revenue to personnel cost for instance, you won't be able to pay salaries.
"And the government took a wise decision that in a period of recession, they would not downsize to reduce the wage bill. So, that wage bill is fixed and your revenues couldn't have sustained it, especially when the oil prices fell below $30 per barrel."
In addition, she pointed out that in the past three years, in line with the DMO's debt management strategy, the focus has been on achieving a 40 per cent target for foreign borrowing. "So, the debt management strategy the DMO has always had, one of the objectives is that the issue of domestic to external debts should be 60-40 per cent. So, we started borrowing externally.
"That strategy is what explains why you saw more external borrowing. The idea was to work towards that 40 per cent that we said we wanted to achieve to reduce debt service cost.
So, instead of borrowing domestic at 18 per cent from the domestic market, we started borrowing at eighth per cent externally," she added.