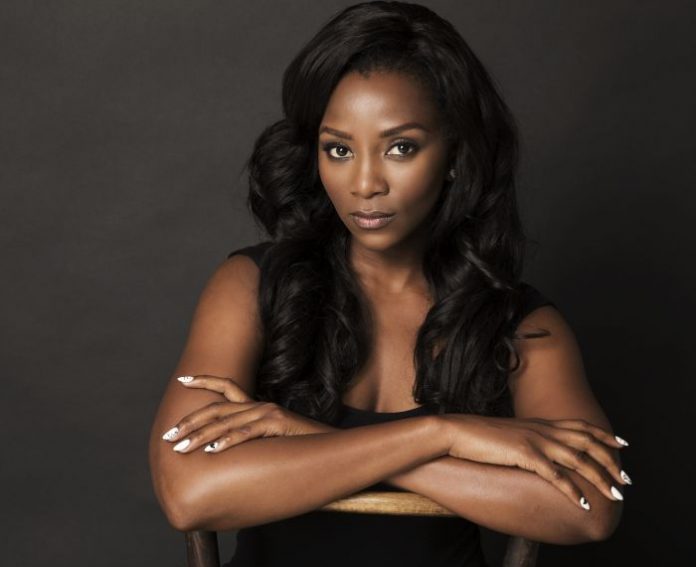 Superstar actress Genevieve Nnaji raises her game by signing a deal with one of the largest talent agencies in the world, United Talent Agency (UTA), writes Ferdinand Ekechukwu
Super star actress and filmmaker, Genevieve Nnaji, has signed a deal with one of the largest talent agencies in the world, United Talent Agency (UTA).
This collaboration between the actress and the talent agency, which has Angelina Jolie, Johnny Depp amongst others, will see to the possibility of Genevieve working with top Hollywood filmmakers to produce movies from African stories.
UTA, also represents Hollywood's Gwyneth Paltrow, Channing Tatum, Nicholas Hoult, Ewan McGregor, Kelvin Heart and Liv Tyler, Maria Carey and DJ Khaled. In a report by Deadline, an online entertainment medium, it was revealed that UTA will be representing Genevieve in film, TV and production as she hopes to break into the Hollywood scene.
Genevieve has been having a great run this year as rights to her movie "Lion Heart", was acquired by Netflix, making it the first Nigerian original movie on the streaming service.
In an interview with CNN as a guest of Richard Quest on "Quest Means Business", the actress expressed her love for the movie saying it provided an environment for her to show things that made her proud of her culture. "I think the authenticity of the story which was what I loved about it. It provided an environment where I could showcase the things that made me proud of our culture, our talent and our values. We focused on quality this time," she told Quest.
Speaking on BBC's Newsday programme, the actress shared her excitement and declared: ''To be honest, I was happy for the country. I was happy for the industry. I forgot about me because I really didn't set out to do a movie about Genevieve, it wasn't a selfish endeavour, I really wanted something good and positive to come out of the industry finally; that was fulfilling and vindicating at the same time.''
Genevieve, who is one of the highest paid Nigerian actresses, has starred in a number of Nollywood features including Ije: The Journey, Tango With Me, Doctor Bello, Half of a Yellow Sun, and Road to Yesterday, a film that marked her first outing as a producer. When she made her debut as an Executive Producer with Road to Yesterday in 2015, it was believed that she showed a departure, tonally and aesthetically from the films which made her a household name. Remarkably, it earned her Best Movie Overall-West Africa at the 2016 Africa Magic Viewers' Choice Awards, amidst a handful of criticism.
None of this, it could be said, happened by coincidence, nor was it a miracle, but strategic engineering by the multiple award-winning actress. Along with Kunle Afolayan, she was a guest at TIFF in 2016, featuring on the "In Conversation" section of the programme. She was there without a film and it can be assumed that while there, she did her research, cultivated relationships and planned to come back as a filmmaker.
Genevieve, who would also be seen at 2018 TIFF  performed alongside Kate Beckinsale in the highly anticipated Hollywood film, Farming from Nigerian-British writer and director, Adewale Akinnuoye-Agbaje, was also celebrated at TIFF 2013 in 'Half of a Yellow Sun'. 
In 'Farming', the Nigeria screen goddess appeared alongside Hollywood actors Kate Beckinsale, Damon Idris and Gugu Mmbatha-Raw. The film was based on Adewale's autobiographical story and was shot in U.K and Nigeria.
 The script was developed at the Sundance Film Institute and chronicles his own coming-of-age story growing up fostered by a white working-class family in the U.K. In the movie, the lead character is sent to the U.K. by his parents in hopes of achieving a better life. Instead, he becomes the feared leader of a white skinhead gang in 1980s England. When all seems lost and he spirals into self-destruction, a benevolent teacher (played by Mbatha-Raw) offers him one last chance at redemption. 
It is not surprising that her latest exploits and crystalising factors in the movie world as spur of her moment are gaining traction to Hollywood. The "Julia Roberts of Africa", according to Oprah Winfrey's 2009 special episode of Meet the Famous People in the World, Genevieve had openly identified herself with the feminist movement.
The actress in an interview with Women and Hollywood Magazine, a media orgnaisation that educates, advocates, and agitates for gender diversity in Hollywood and the global film industry, said she is a feminist  and proud of it.
 She called on other women to wake up and stop feeling self-conscious and ashamed of their womanhood. Genevieve said, "I'm a proud feminist who embraces her femininity. I feel sometimes women are made to feel self-conscious and ashamed of their womanhood. Perhaps like 'Wonder Woman', we may wake up one day to discover that it is our superpower, and then we would be unstoppable.
"History has shown that in almost every situation where a group of people or a demographic is being oppressed, it's usually because the oppressors are threatened by the potential of the oppressed to be great. I'm happy women all over the world are discovering their superpower and turning 'why me?' into 'not me.'"
A brand ambassador across sectors, Genevieve made her acting debut as a child actress in the 90s soap opera Ripples when she was just eight years. She, however, made her Nollywood debut in the film Most Wanted. She was only 19. But her breakthrough came in 2002 when she acted in Sharon Stone. With her endless filmography, multiple awards, nominations and recognition at home and abroad, Miss Nnaji is sure that African thespian on a crossroad.