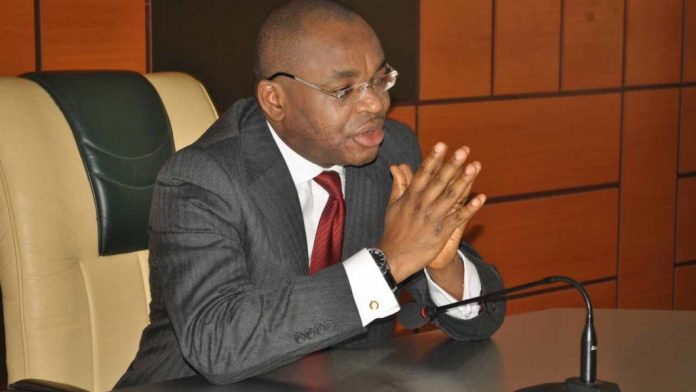 Governor Udom Emmanuel has stated that the coconut factory built by his administration in Onna, will generate 1,500 direct jobs and thousands of indirect jobs.
According to a statement by the state government, in just three years in office as the governor of Akwa Ibom State, Emmanuel has improved the economy of the state by encouraging the development of small-scale industries.
This stems from the governor's belief that small firms are relevant and vital to the development of the state economy and not just the big firms alone.
The governor has seen to the creation of various small firms that have in turn boosted the economy of the state.
Akwa Ibom now hosts companies that manufacture tooth-picks, pencils, plastics, bamboo pulp, hydro form blocks moulding, electric metering, syringe and coconut oil factories, in addition to a flour mill and a fertiliser blending plant. Other small concerns include the Akwa Prime Hatchery and tomato farms.
The statement quoted a former commissioner and an indigene of the State, Emmanuel Enoidem, explained that, "the coconut factory would be supported by an 11,000 hectares of coconut plantation which could become the largest such planned cultivation in Africa on completion."
The former commissioner further revealed that the plantation, on its own, would employ between 2000 and 3000 persons directly, while the factory is designed to process one million coconuts daily, for full capacity production.
The governor also revealed that the "small" coconut industry is projected to yield $200 million to the coffers of the State monthly, which will be an immense boost to the internally generated revenue of the State.
The ex-commissioner explained that the small had been impactful, environmentally friendly and would have a transformational impact on the economy, enhance the productivity of the people and improve the work culture, besides engendering a positive psychology among the people.
The "small is beautiful" economic model adopted by the governor of Akwa Ibom State is based on sheer simplicity – "an amazingly small means leading to extra-ordinary satisfactory results," he noted.
"It is a common saying that great strides often begin with small steps. These small industries created by Udom's government to produce goods and services needed for the existence and wellbeing of the people can stimulate the economy of the State, transform the people and change, in a positive way, the economic profile of the State," the statement added.