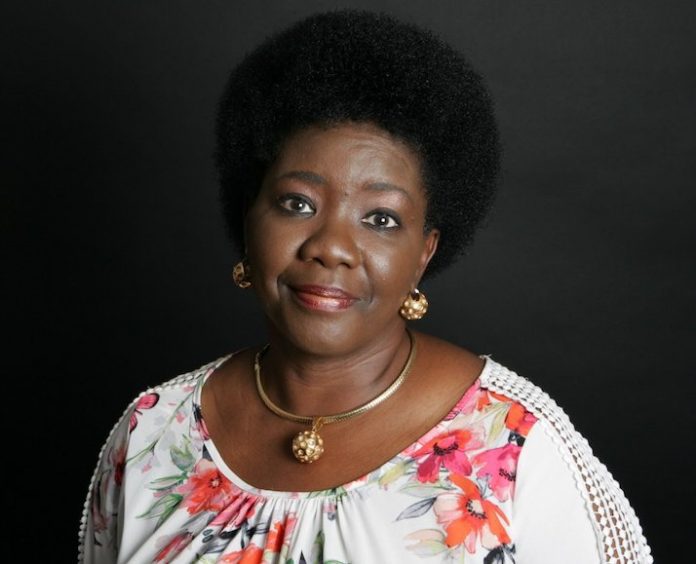 By Oghenevwede Ohwovoriole
Indigenes of Yagba West Federal Constituency of Kogi State who cut across party lines recently visited the national secretariat of the Social Democratic Party (SDP), to protest the "rumour" that one Mr. Oluwafemi Daniel Isekaiye who hails from Yagba East local government area has replaced Adebisi Awoniyi, the first daughter of late Chief Sunday Awoniyi, as the the candidate of the SDP in the 2019 House of Representatives election for Yagba West Federal constituency.
Dr. Samson Nzeribe younger cousin of Chief Arthur Nzeribe addressed the protesters on behalf of the National Secretary, Mr. Shehu Gaban since the National Chairman Dr. Olu Falae whom they demanded to see was absent.
Nzeribe who assured them that the rumour was not true.
"As at now, no name has been sent to INEC. So you have not been injured in anyway," he concluded.
Mr. Davies Biaye who led the protesters asked, "When Awoniyi was building the party in the state where were they?"
"This woman donated an office to the party in Lokoja and the three local government areas that make up Yagba Federal Constituency. Without this woman there is no SDP in Yagba Federal Constituency. Their claims that she cannot win election is a big lie," he stated.
The woman leader of Yagba West local government said, They had been used and dumped by both the People's Democratic Party (PDP) and the All Progressive Congress (APC). "We worked for PDP and APC but they dumped us after winning. Now that our own (Bisi Awoniyi) came to us with SDP, we all agreed to work with her. We are of PDP and APC but we came together because of Bisi Awoniyi," she stated.