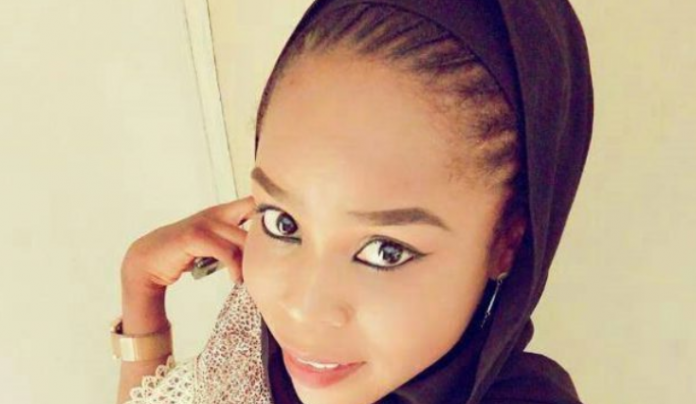 Observes 2-minute silence in her honour
By Deji Elumoye in Abuja
The Senate on Tuesday condemned in strong terms the murder of Hauwa Leman, an aid worker with the International Committee of the Red Cross (ICRC), by Boko Haram insurgents.
The upper chamber of the National Assembly noted at plenary that humanitarian workers who work in crisis zones to provide necessary support for victims are selfless and courageous persons and therefore should never be targets of harm.
The Senate also observed a two-minute silence in honour of Leman following a motion raised by the Deputy Senate President, Senator Ike Ekweremadu, and subsequent debate on the issue where the Senate resolved to pay official condolence visit to the family of the deceased.
The Senators further resolved to ensure that the Federal Government, through its security agencies, takes necessary measures to secure the freedom of both Leah Sharibu and other surviving members of the ICRC being held hostage by the insurgents.
Speaking on the resolution, Senate President Bukola Saraki said: "Distinguished Colleagues, irrespective of the decision that we have taken, I believe that our committees on defence and security, as part of their own responsibilities, should engage with the security agencies to find out if there are other issues that need to be addressed in order to prevent the reoccurrence of such sad incident".
He also commiserated with the family of the deceased and the ICRC over the unfortunate incident and stated that the Senate will continue to work with the nation's Armed Forces to stop the killings and improve security across the country.
Saraki had earlier in a tweet on his personal handle, @bukolasaraki, wrote : "I join Nigerians and the international community in condemning the murder of Hauwa Leman – an aid worker with @ICRC, by Boko Haram.
"As I said on the 18th of September 2018, humanitarian workers who go into troubled spots to alleviate people's suffering are some of the most courageous and selfless people on the planet. They are #NotATarget.
"My colleagues and I in the Nigerian Senate remain committed to continue working with our Armed Forces to find a lasting solution to these senseless killings by insurgents and improve our security infrastructure," he stated.