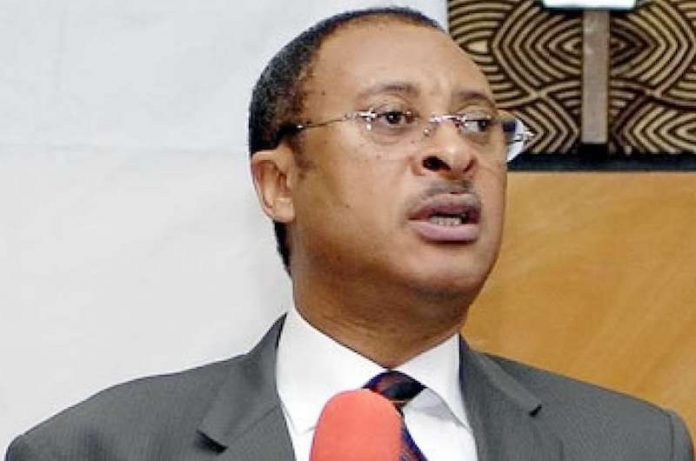 Udora Orizu in Abuja
Political economist and management expert, Prof. Patrick Utomi, yesterday expressed concern that Nigerian politics if left unchecked would be in danger of being infiltrated by criminals.
Utomi said this in Abuja yesterday at the High Level Public-Private Sector Forum, hosted by the National Endowment for Democracy (NED), the International Republican Institute (IRI), the National Democratic Institute (NDI), the Centre for International Private Enterprise (CIPE), and Solidarity Centre, which was themed "Democracy that Delivers".
According to him, "Government is so dominating and suffocating in Nigeria and in my view it's part of the reason why Nigeria hasn't made progress. In Nigeria, there is an obsession with the government, the people believe that the government will fix things, that the govt can do things. Not knowing how important it is that we consider together politics, enterprise and human progress".
"One of the most frustrating things about Nigeria today is that most of those in public offices don't have the capacity for where they are. There is no talent profile to determine who should be where.
Most of them don't have the foggiest clue what it takes to provide the environment to make the country prosperous". Utomi added.
He advised on the need to have checks and balances system and a Joint Consultative Committee (JCC), which will publish the state of our democracy report annually, adding that the JCC should prescribe a talent profile that the political parties will use for their recruitment and socialization for people who seek public offices.
He also said that if we are going to make progress in Nigeria, we will have to create an enabling environment in which the private sector, public sector, and CSOs can collaborate to make a number of things happen.
The NED Programme Officer for West Africa, Christopher O'Connor, in his remarks explained that the endowment provides direct assistance to CSOs.
"Nigeria needs to promote its rule of law.
We are inspiring political inclusion leading up to 2019. We also have to build linkages between CSOs, the government, public and private sectors, and labor to advance democracy and free, fair, and credible elections". Connor said
Also speaking at the forum, The country Director of CIPE, Omowumi Gbadamosi said that economic wellbeing is at the heart of society and that real and sustainable prosperity can only be achieved if private enterprise is encouraged, enabled and rewarded.
She noted that the secret of successful democratic governance is the relationship between business, government and civil society, which are interdependent.
"These are the three pillars of any stable society. Business is the only entity which relates real jobs, pays real taxes, generates real products, and provides goods and services for all citizens. Says Gbadamosi