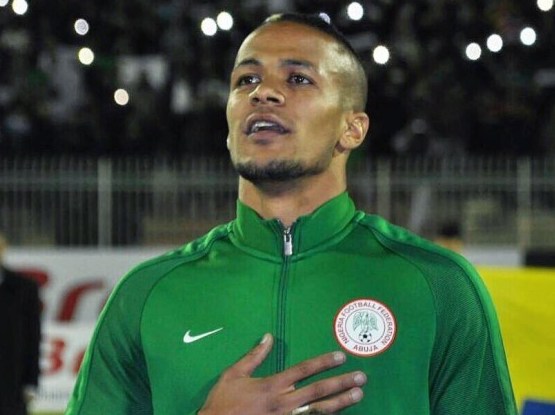 Femi Solaja
Regardless of the 4-0 win posted by Super Eagles against Libya last Saturday in Uyo, players from both teams are optimistic of posting a win when they meet again tomorrow in Sfax on Match-day 4 of the AFCON 2019 qualifiers.
Udinese FC defender, William Troost-Ekong is confident that Super Eagles are capable of picking the maximum three points in this second leg match tomorrow.
The 2016 Olympics bronze medallist wrote on his official Twitter handle after Super Eagles 4-0 win over Libya on Saturday: "Three points. Clean sheet. Great work from the boys today. Always enjoy playing on my home soil in Uyo. Special mention of @ighalojude congrats on your hat-trick bro. On to Tuesday now to finish the job! #SuperEagles #Afcon #GloryToGod https://t.co/6RkpIJPC8S" he twitted.
Unused substitute, John Ogu, also threw his weight behind the team to get their second away win in Tunis tomorrow. He commended the fans for their support as he promised to work harder to make the first team.
"Thank you to everyone for the compliment. I really do appreciate. For me the team comes first and am happy to be part of it. We go again on Tuesday for that 3 points," he tweeted.
However, Libyan players have put the 4-0 defeat behind and are seeking to revenge against Nigeria in the reverse fixture.
The Captain and goalkeeper of the team, Mohammed Fathi Fathi Abduala, expressed confidence that his team will avenge the 0-4 defeat.
He insisted that Nigeria won't have it as easy as they did owing to the fact that luck played a big role in Eagles victory.
"It's not over yet. We can still beat Nigeria in Tunisia and we will do that. They (Eagles) were lucky with some decisions and we were not. In Tunisia, it won't be the same", the goalkeeper remarked when he reflected on the humiliating defeat last Saturday.
He however admitted that Nigeria paraded a good team against them in Uyo. "Nigeria have a good team with individual players in Europe but we gave them a good fight and we hope to do better in Tunisia. Mistakes to be corrected were made by us during the game. We will beat them in Tunisia ", he pointed out.
In a related development, Libyan midfield ace, Ahmad Benali, blamed the wide margin defeat to bad officiating insisting that they were twice denied genuine penalty claims with scores at 1-0 in favour of Nigeria.
"Not once but twice, we appealed what looked a good call for penalty for us but the referee ignored our protest. There was a handball and a foul on me in the box. We believe that we had a real case to be given one of the two penalties especially as Nigeria was also given one," stressed the Libyan midfielder.