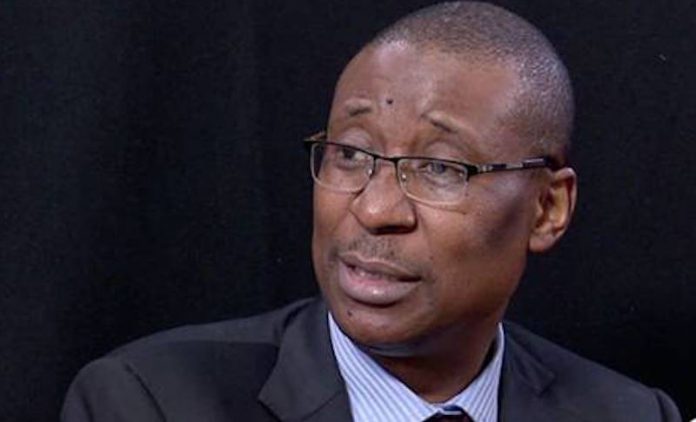 By Ndubuisi Francis in Abuja
The federal government has expressed its readiness to provide indemnity to ensure that the re-concessioning of the Lagos International Trade Fair Complex (LITFC) is successful.
The Minister of Industry, Trade and Investment, Dr. Okechukwu Enyinna Enelamah, who gave the assurance, stated that this time around, the concession must be done right as "the federal government is prepared to provide indemnity to cover all the legal issues and other encumbrances on the LITFC".
Speaking at the kick-off meeting for advisory services for the reconcessioning of the LITFC in his office in Abuja, he commended the leadership direction of the Bureau of Public Enterprises (BPE) led by Mr. Alex A. Okoh on the LITFC re-concessioning.
The BPE, in a statement issued by its Head, Public Communications, Amina Tukur Othman, said Enelamah noted that it was important to always do the right thing, "as it is being done now on the Lagos International Trade Fair Complex by the professionals at BPE".
He said: "For the love of country and for professionalism, we support this development."
Earlier, the Director General of BPE, Okoh, had said the federal government was eager to promote private sector participation in the operation, management and maintenance of the Trade Fair Complex.
Okoh added that the government was also keen on ensuring that the complex is managed on a commercial basis and fulfills the underlying objectives of hosting annual international trade fairs, expos and exhibitions.
"This facility is a prime trade fair and convention complex with the potential to be one of the very best in Africa. It is located along Lagos-Badagry Expressway, a major gateway into Nigeria from the West African coast and has abundant land for further development," he said.
Okoh said the objective of the advisory consultancy is to advise and assist the Bureau (as representatives of the federal government) in identifying and engaging a credible private sector concessionaire for LITFC.
He added that the prospective concessionaires must be experienced local or international operators with the technical and financial capacity to manage and operate the complex for a minimum of 30 years; and invest in the rehabilitation of existing facilities and further development of the complex.
The BPE chief executive disclosed that the scope of work to be undertaken by the transaction advisers — Feedback Infrastructure Services Consortium — will amongst other things include: The provision of an inception report; due diligence review on Lagos International Trade Fair Complex; valuation report; and Concession Agreement.
The advisers are expected to conclude their work within 56 days.
The National Council on Privatisation (NCP), at its meeting on August 22 and 23, 2017, revoked the agreement which the federal government through the Bureau of Public Enterprises (BPE) signed with Aulic Nigeria Limited in 2008 for the concessioning of LITFC to Aulic.