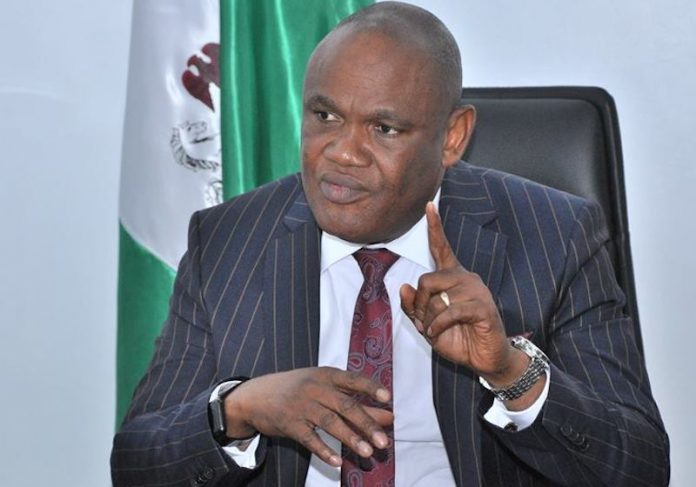 Okon Bassey in Uyo
Akwa Ibom State Government has said that the federal government still owes the state about N144 billion spent in intervening and construction of federal projects in the state including roads.
The State Commissioner for Works, Akparawa Ephraim Inyang-Eyen, who stated this weekend in his office in Uyo, the state capital, however admitted that the federal government has given approval for the refund of about N78.4 billion from the total sum.
According to him, "We were owed N144 billion or there about, half of it was approved. We were supposed to get N78.4 billion but presently, Akwa Ibom State has not received the money.
"They are two different things-giving approval and receiving the money. Anybody who says otherwise should give us evidence of such payment to the state.
"The Senate has given approval, the president has agreed, we don't know where it is hanging. The truth is that the state has not received the money."
Inyang-Eyen said the laudable work done on road infrastructure in the state has sealed the lips of the critics, maintaining that the present state administration was focus in the area of road construction, as the major tasks was to intervene in an emergency areas and on roads with economic value.
"My mandate as Commissioner for Works in term of road infrastructure was to ensure that local government areas and communities that had not benefited from road infrastructure from the previous administrations from 1999 to date have government present and a sense of belonging," he added
So far, he said the state Governor, Udom Emmanuel's administration has constructed road projects in seven out of 10 local government areas in Ikot Ekpene senatorial district, including Ikono, Ini, Obot Akara, Ika, Oruk Anam, Ukanafun and Abak, saying the other three local government areas have benefited in the past.
"In Uyo senatorial district, we have intervened in Ibiono Ibom, Nsit Atai, Ibeskipo, Nsit Ibom, Itu, Uran LGAs, while in Uyo metropolis, 68 roads have been done. If you go round Uyo, no matter your affiliation, you will agree that the intervention has really created a lot of impact on the lives of the people.
"The greatest challenges in flooding in Uyo is because the previous governments didn't inter connect drains to the main drainage to allow free flow of water. That is why we still have flood in the some areas," he said.
He regretted that some of the signature and gigantic projects embarked upon by the previous administrations in the state were not completed and has no direct impact on the lives of the citizens.