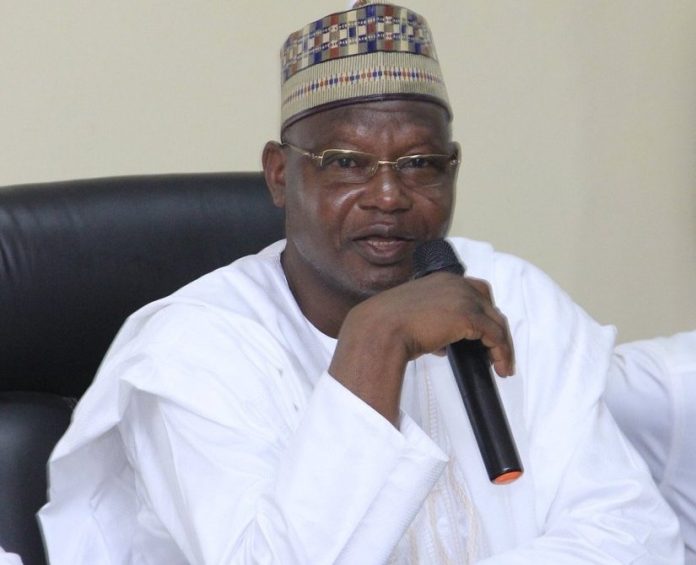 James Sowole in Akure
In an effort to address various environmental challenges confronting the nation, the federal government has said that it had concluded plans to review the National Policy on Environment.
The Minister of State for Environment, Ibrahim Usman Jibril, disclosed the plan of the government at a news conference on the forthcoming National Council on Environment, holding in Akure, Ondo State capital.
The minister, who was represented by the Director, Planning Research and Statistics in the Federal Ministry of Environment, Mr. Auwal Maidabino, said the existing policy on environment had become obsolete.
According to him, the existing policy did not take care of flooding and Ogoni clean-up which were the major challenges facing the environment in the country.
The minister said the 36 states of the federation and Abuja would converge on Akure, the Ondo State capital, for the 12th National Council on Environment between October 28 and November 1, 2018.
The objectives of the National Council on Environment, the minister said, were to create synergy in the policies and actions of both the federal and the state governments in addressing issues in the environment sector and the adoption of council report and communiqué for implementation.
Also speaking, the Ondo State Government said it would need the assistance of the federal government to tackle the environmental challenges faced by some communities in the state.
The Chief of Staff to the Ondo State Governor, Mr Olugbenga Ale, said the riverine areas of the state, especially the coastal Ayetoro town in Ilaje Local Government Area of the state has almost been wiped off by incessant sea incursion.
Ale, who was the chairman of the Local Organising Committee of the programme, said all the environmental issues in the state were part of the issues to be discussed at the programme, noting that the country was battling with many environmental challenges.
"Most of these environmental challenges which include, security challenges, food security, housing security, health, and human life security determined and traceable to the way and manner through which people manage their life.
"If we are to, as a nation, effectively address these problems, there is the need for us to take a critical look at the existing environmental laws, policies, regulations, standards, programmers and institutions that are wide spread for proper consolidation and coordination as may be appropriate.
"The meeting would afford the state the opportunity to look into the degradation of the Ayetoro coastal community in this state while stakeholders and professionals would prefer solutions to the challenges confronting the people of the area.
"The Ayetoro community is almost wiped off and this will draw attention to the area and save the community from going into extinction.
"We need the assistance of the federal government and we are sure relevant agencies and stakeholders will proffer solutions to address the challenges confronting the people of the area," he said.