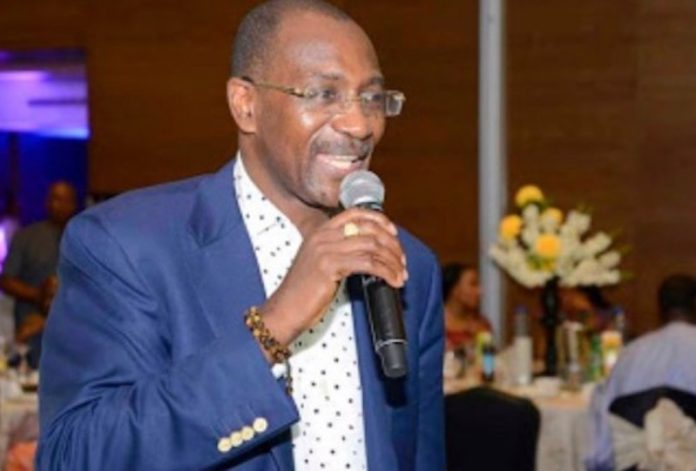 In business world, the name Dere Otubu resonates like a soothing whirr of fresh breeze; many would compare him to the fresh verdure of the field that leads the dancing Naiads through the dewy meads.
Dere's meteoric rise, according to his friends and business associates, is actually worthy of his exertions and diligence in his patient, steady march along the path of ambition and entrepreneurship.
The insurance guru is so influential in the affairs of some states in Nigeria that the incumbent governors and prominent officers eagerly do his bidding. Perhaps it's because he is very close to the governors or simply because his profits from his father's enviable and formidable social and political capital, but he has attained the status of a social and political doll that every politician and public officer seeks to do business with.
Simply put, Dere has a reputation for good judgment, fair dealing, exactness, and rectitude – which jointly constitute the essence of his good fortune. Dere Otubu, the Chairman of Staco Insurance, SIC Property & Investment Company Limited, Staco Prime Capital Limited and Senforce Insurance Brokers and astute businessman, is no doubt one of the few courageous men in this country.
He nestles on top of the most coveted list as one of Nigeria's wealthiest men. Dere has massive group of companies with mammoth turnover and thousands of employees. Directly employing thousands people, and putting joy, happiness and smiles on the faces of millions who benefit from his endeavours.
Just recently, he landed a hot deal with the Lagos State government and Dere is cleaning out big time with his Planet Projects Limited to build all the terminals in Lagos. You couldn't have forgotten so soon, that after decades of decay and abuse, the popular Oshodi is to be transformed into multistorey bus terminal by the state authorities under a Public Private Partnership initiative between the Lagos State Government, represented by Ibile Holdings, Translink Capital Development Limited and Planet Projects Limited.
In the new plan, the government would see the consolidation of all 13 city and interstate parks in the area into three multi-storey bus terminals to cater for parking and passenger demand. Dere has hit jackpot!
Despite his unassuming nature, Dere who is also one of the rich men behind Eko Electricity Distribution Company, is a closet billionaire who away from unnecessary attention. Also, Dere has a rich pedigree. His father is the late Baba Aladura, Humphrey Otubu, a hugely popular and revered spiritual leader in the state and beyond. The suave gentleman obtained his Bachelor's degree in Accounting and Finance from Houston Baptist University, Texas, USA. He would later bag a master's Degree in Accounting in 1985. Since then, he has forayed into business and he has made an astounding success of it. He is a director in Daar Communications (owners of Africa Independent Television, AIT) and Chairman of the Delta State Football Association among other high profile positions in the public and private sectors.