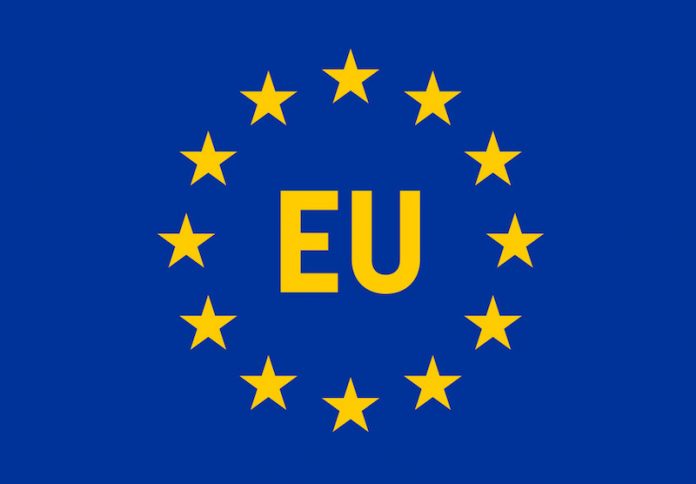 Raheem Akingbolu
Through its newly introduced External Investment Plan (EIP), European Union( EU) has concluded to mobilise 44 billion Euros, which is about N1.8 trillion, to boost investment in Nigeria and other African countries. This was disclosed at the 7th EU- Nigeria business forum held in Lagos recently with the theme: "Building Partnerships for Growth and Job Creation.".
The forum with government and private sector officials in attendance addressed bottlenecks that affect investments and how to accelerate diversification of the Nigerian economy.
Deputy Head of Delegation of EU to Nigeria and ECOWAS, Richard Young, announced that through a new guarantee mechanism involving partner development banks, the EIP would increase private investment in higher risk environments as well as facilitating private sector investment across countries in Africa.
The EIP, according to Young, is a new approach to supporting sustainable development through investment in Africa. Under the plan, he stated that EU is targeting five key sectors for the investment. They are sustainable energy, micro, small and medium sized enterprises financing; sustainable agriculture, rural entrepreneurs and agribusiness, sustainable cities and digital for development.
He had earlier spoken at the pre-EU-Nigeria business forum designed to explore ways to boost growth and job creation in Nigeria and pointed out that EIP will hopefully improve the way in which scarce public funds are used and how public authorities and private investors cooperate on investment projects.
The plan, which is also expected to strengthen European partnerships by promoting inclusive growth, job creation and sustainable development, according to Young will also tackle some of the root causes of irregular migration.
"The plan will also assist in developing economically and financially viable projects to attract investment, and help to improve the business environment in partner countries by supporting reforms and economic governance," Young said.
He further said that the EIP is adapted to the specific needs of partner countries and builds on the very successful model used within the EU.
"The EU is pushing Nigeria-European forum to promote investments in Nigeria. Europe wants to contribute to making Nigeria a better place. What is good for Nigeria is good for Europe and Africa", he said.
Meanwhile, the Nigerian government has indicated its commitment to key into the new regime by collaborating with the private sector to expand the nation's economy from the 1.5 per cent growth rate to encourage wealth creation and job opportunities.
Speaking as the leader of Nigeria delegates to the forum, the Senior Special Assistant to the President on job creation, Afolabi Imoukuede said the essence of economic growth that the government is championing is that it will be a private sector driven but government enabled strategy.
"That defines the need for collaboration between and private and public sectors and all other entities such as countries that represent the European Union and business within the European Union. This is one way in which we can grow the economy," he said.
Imoukuede likened the economy rejuvenation with the art of building a house which he said must have strong pillars.
"The pillars represent investing in people, governing capabilities and competitive environment. The roof represents inclusiveness, ensuring that every aspect of the economy is inclusive and the house should have strong foundation called deliveries," he stated.