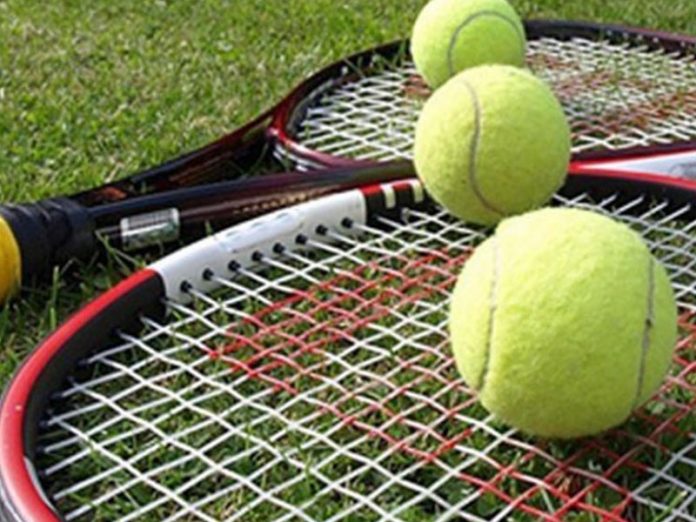 Frenchman Tom Jomby maintained his impressive form at the Lagos Open International Tennis Championship with a 7-5, 6-2 quarterfinal win over Niki Poonacha of India on Thursday.
The top seed, who won the first leg of the combined $100, 000 prize-money ITF point-earning event, was stretched by the seventh seed in the first set but he proved his mettle in the second hitting a number of winning shots to put daylight between him and his opponent.
It was another French triumph over India as third-seeded Arthur Rinderknech overcame a stern test from Aryan Goveas, the eighth seed, in what was adjudged the game of the day as the Nigeria Futures 5 nears conclusion at the commercial capital.
Britain's Jack Draper, the fourth seed, and fifth-seeded Danylo Kalenichenko of Ukraine complete the final four following triumphs over Tyler Lu of the USA and Benjamin Lock of Zimbabwe, the second seed.
In the Women's Singles, Swiss prime seed, Conny Perrin defeated seventh-seeded Tereza Mihalikova of Slovakia 6-4, 6-2 while unseeded Indian, Riya Bhatia upsets Slovenian fifth seed, Nestja Kolar 6-2, 6-3.
There were celebrations among the legion of Indian players, who have the highest foreign representation in Lagos, as sixth seed Pranjala Yaldapalli was impressive in a stunning display against second seed, Deniz Khazaniuk of Israel 6-3, 6-4.
She needs just two more wins to retain the title.
Julia Terziyska made no mistake to justify her form as the eighth-ranked Bulgarian came from a set down to edged Swede Susanne Celik 3-6, 7-6 (3), 6-1.
The Singles semifinals would hold today.
In the Men's doubles semifinals, Benjamin and Courtney Lock rallied past William Bushamuka of the USA and Isaac Stoute of Great Britain 6-3, 6-3 and they will battle in the final against Jomby and Alexis Klegou of Benin who defeated Niki Poonacha and Shahbaaz Khan of India 6-2, 6-1.
In the Women's double, Dutch duo of Merel Hoedt and Noa Fong recovered from a 6-3 first set loss to triumph over Ange Oby Kajuru of Japan and Adesuwa Osuabohien of USA winning the second set 6-2 and the tie-break 10-4. Kajuru has a Nigerian father same as Osuabohien.
Julia Terziyska of Bulgaria and Rosalie Van der Hoek of the Netherlands are also through to the final with a 6-1, 1-0 (retired) scoreline over Estelle Cascino of France and Maria Jose Ramirez of Mexico.