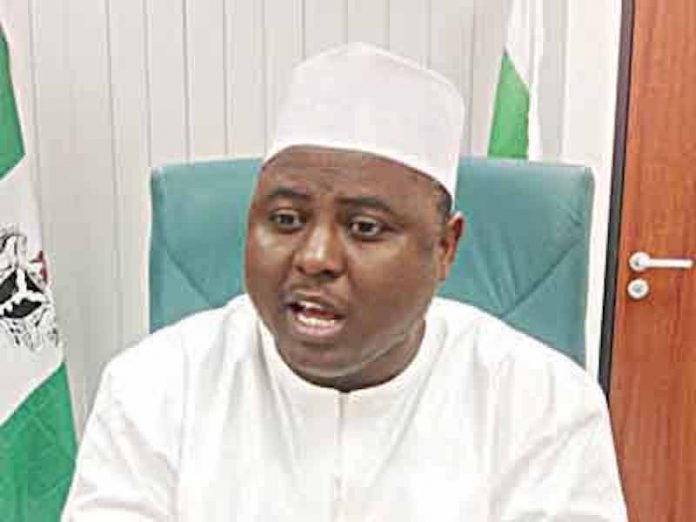 By Shola Oyeyipo in Abuja
Contrary to widespread premonition of a likely rancour between members of the two major leading political parties in the House of Representatives — the ruling All Progressives Congress (APC) and the opposition Peoples Democratic Party (PDP) — the lawmakers have noted that they have resolved to work in unity.
Making this known, the Chairman, House of Representatives Committee on Media and Public Affairs, Hon. Abdulrazak Namdas (APC), representing Jada/Ganye/Mayo Belwa/Toungo federal constituency of Adamawa State), during a media briefing Thursday, said the lawmakers have agreed to work together irrespective of party affiliation.
"This House is very calm. The atmosphere is cool and with our own leaders, we have no issues and we will like to plead with our media men to always report the National Assembly as you always report. There is no anxiety. There is no problem between us and our leaders.
"However, as a member of the APC, you will always try to protect your party, which is always good and there is nothing wrong with that and other members in other parties will do the same but in national interest we are on the same page. We have no problem with our leaders and there is nothing we have done to demonstrate that there is a problem," he stated.
He also assured the people that members of the lower chamber of the National Assembly have agreed to give necessary support to the President Muhammadu Buharip-led federal government, noting: "We have also agreed that whatsoever request Mr. President brings that deserve our attention, by the grace of God we will do just that and you have heard us. We have agreed to work on the $2.7 billion Eurobond and we have agreed to work on the budget of the Independent National Electoral Commission (INEC)."
He however disagreed with the federal government over claims that the third amendment to the Electoral Act did not contain the card reader, emphasising that there was no time it was expunged from the Act.
"We were told when we were on break when the president declined ascent to the electoral act. We read in papers that the Electoral Act that we transmitted to the president does not contain the card reader. We just want to say and for the purpose of record and as an institution that the electoral act that we transmitted from the National Assembly contained the card reader.
"So, I don't know at this stage this card reader was not involved. So, it is just to make a clarification, because we are also politicians and the Electoral Act is an important act. Others can just look at us in terms of transparency and honesty in the process of our election. So, we cannot joke with that too," he said.
Reacting to a recent protest by legislative aides, who alleged the non-payment of some of their basic allowances, said rather than being confrontational, the affected aides ought to have liaised with their principals, considering that their appointments was non-pensionable and short time appointment, which come at the discretion of their principal.
He also contended that the Duty Tour Allowance (DTA), which was among their grievances is only paid after an aide travels and that it is not an entitlement.