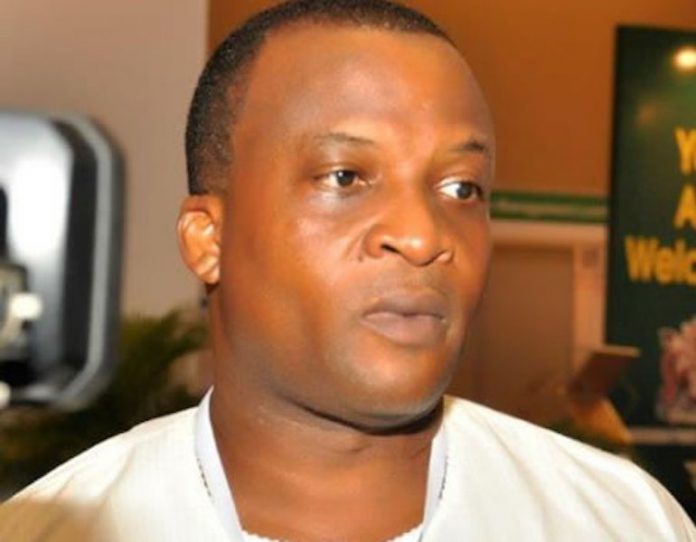 By Hammed Shittu
Prince Ayorinde Adedoyin, Kwara State gubernatorial candidate of Accord Party(AP) in the 2019 election, has enjoined the people of the state to partner with him to restore the glory of the state.
Adedoyin stated this over the weekend in his official acceptance speech in Ilorin, when the national leadership of the party officially handed over the flag of the party to him to contest as the gubernatorial candidate in the 2019 election.
According to him,"It is with the utmost sense of honour and responsibility that I am humbled that you have placed your trust and faith in me."
He said,"This is more than a political campaign; it is a call to restore the greater glory of Kwara. Give me your help, not to win votes alone, but to win in this crusade to restore Kwara to its own people, the Kwarans."
Adedoyin said, further, "Our state has lived through a time of hardship. It is now a time for healing. We want to have faith again. We want a new Kwara that you and I can be proud of."
Adedoyin noted that,"We are not here to cause the darkness; we are here to light a candle. If we open a quarrel between the present and the past, we shall be in danger of losing the future.
"Today our concern must be with that future. For the world is changing. The old era is ending. A new dawn has begun."
The Accord Party governorship candidate also said,"I want to build a bridge to the new Kwara with the help of everyone and that includes you and I.
"My fellow Kwarans, I stand today in fulfilment of the mandate handed over to me with one voice that Kwarans have chosen a new dawn over an uncertain continuity."
Expressing hope for the Kwara of his dream, Ayorinde said, "Somewhere at this very moment a child is being born in Kwara. Let it be our challengs to see that child grow up strong and secure, braced by her challenges but never struggling alone, but with family, and friends and faith that in Kwara, that there will be a greater tomorrow. "
He also said that his vision as governor," Is one of partnership and cooperation, working with your elected representatives, public servants, business owners, young people, civil society and various communities, to support the continued development of a viable, successful, and a sustainable Kwara state."
He however said he recognised that he has a great deal to learn, saying" As a priority, I need to get to know more about the diverse people in Kwara to find out what they aspire to and what causes them concern. "
'I will get around all of the wards as soon as possible. We have started work already throughout the state, providing basic amenities."he added.
In his view,, "Kwara has more natural resources than any other state in the federation from the vast area of arable land to the priceless tourist communities but that's not what makes us rich. What makes us rich is seeing you and I build the Kwara of our dreams."