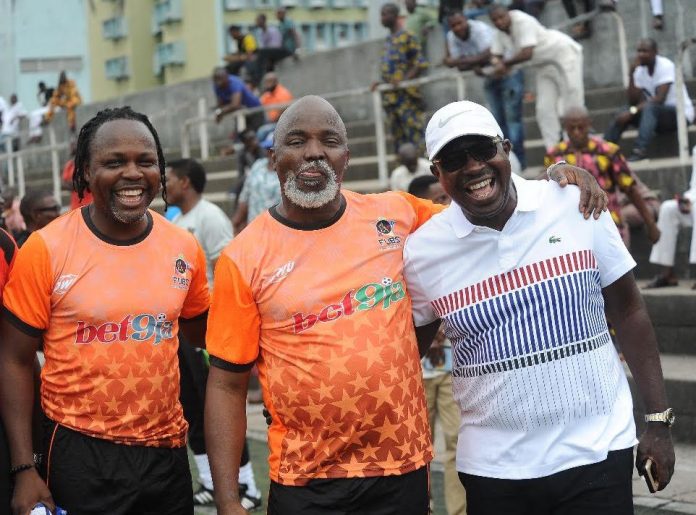 A total of 24 teams will be jostling for the N2million star prize set aside for the winner of the 32nd edition of the annual Central Bank of Nigeria sponsored All Financial Institutions Football competition in collaboration with the Nigeria Football Federation (NFF), which kicks' off today in four zones across the country.
According to the Director, Corporate Communications of the Central Bank of Nigeria, Mr. Isaac Okorafor, the preliminary matches which kicks-off today, will be holding in Abakiliki, Ado Ekiti, Asaba and Lafia while the quarter-finals will come up on Saturday, October 13, 2018 at the same venue.
The Semi-finals would be played in Ilorin, Kwara State on Tuesday, October 16, 2018ahead  of the grand finale holding on Saturday October 20, 2028 in Ibadan, the Oyo State Capital.
Okorafor also hinted that the competition which serves as platform for the promotion of unity, harmony and peaceful co-existence among key players in Nigeria's financial system, also has other prizes listed outside N2 million star prize.
These include the N1.5 million for the runners-up, N1million for the third placed team while the fourth position finishers will smile home with N500,000 for their effort.
Okorafor however charged all the participating teams to exhibit high level of sportsmanship both on and off the pitch in the course of the championship as the apex bank in conjunction with the NFF have invited a good number of Nigeria's ex-internationals for the event.
He added  that the CBN is committed to making positive contributions to the development of football in the country as exhibited through the sponsorship of this annual competition which is in line with the apex bank's corporate social responsibility.