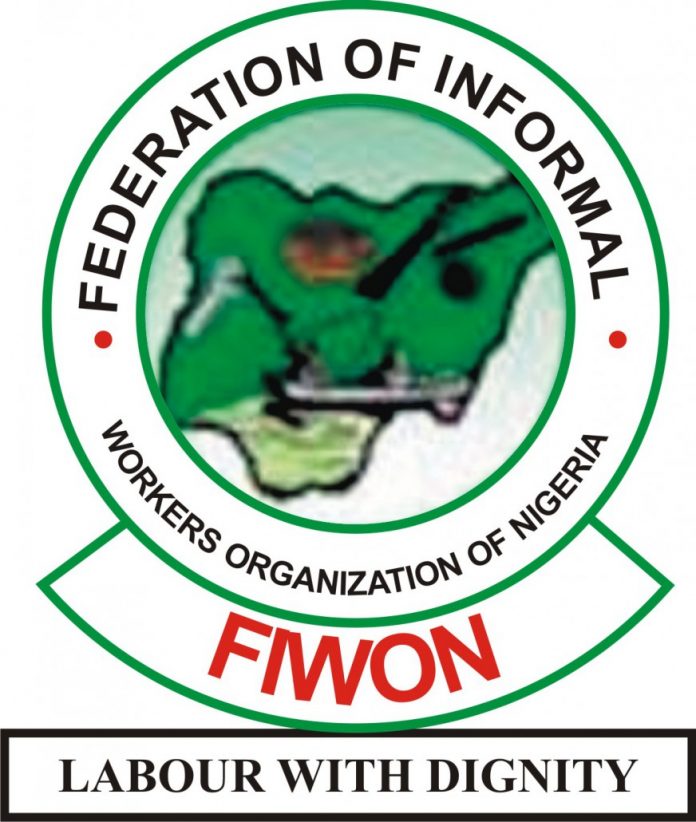 By Jonathan Eze
The Federation of Informal Workers of Nigeria (FIWON) has insisted that it would be unfair and unacceptable if government refuses to be part contributor into the micro-pension scheme being proposed by the National Pension Commission (PenCom), as in the case of formal workers underthe contributory pension scheme (CPS).
Speaking at a sensitisation workshop organised by Trustfund Pensions Plc in Lagos recently, the General Secretary, FIWON,Gbenga Komolafe, argued that the aim of introducing the micro-pension scheme in line with the Pension Reform Act (as amended), would be defeated if informal sector operators are left to bear full contribution into the scheme.
He lamented that nobody cares about informal sector workers in terms of how they learn their trade, how they work, and their medical needs and when they are involved in accidents, they are left to their fate.
Komolafe recalled that in 2013, FIWON led informal workers to the National Assembly on a protest and they presented a bill on the welfare of its members which was supported by Senator Ahmed Markafi, lamenting that Markafi did not return to the senate in the subsequent election.
"We are not happy as informal sector workers, that government is not part funding the informal workers in the micro-pension scheme. We did a letter to the government. But when President Muhammadu Buhari came in, the government did not listen," he said.
The body added that it examined critically all the pension funds administrators and decided to use TrustFund for its members for three different reasons.
"We have looked at and examined all the PFAs critically because we have to be careful that at the end when we need our money, they will not tell us story. We decided to choose Trustfund Pensions because of three reasons.
"One, because government through NSITF is a part owner of the PFA. Therefore, there is government guarantee. Secondly,the organised labour through the Nigeria Labour Congress (NLC) and the Trade Union Congress (TUC) is also part of the owners, meaning they can protect our contributions.
"And thirdly, the employers through NECA are also part owners. We aware that Trustfund Pensions is one of the most capitalised PFAs out of about 21 registered PFAs. We are confident that our fund will be safe with Trustfund Pensions, our interest will be guaranteed."
Also speaking, Trustfund Pensions Regional Manager, Lagos, Zonal office, Obiora Ozoekwem, recalled what led to the Pension Reform Act, the CPS and the micro pension scheme, urging the informal sector to save for their upkeep in the future, now that they are still very active.