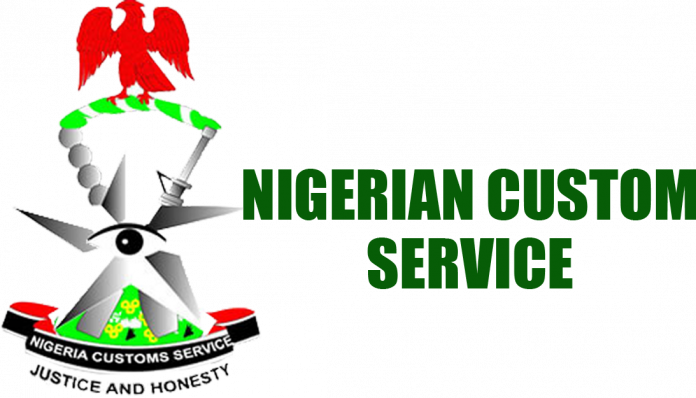 By Eromosele Abiodun
The Apapa Area Command of the Nigeria Customs Service (NCS) has pleaded with the Nigerian Ports Authority (NPA) and terminal operators to assist it in moving overtime cargoes out of the port.
The Command said it lacks the capacity to move overtime cargoes from Apapa to the government warehouse at Ikorodu. Apapa Customs Public Relations Officer, Nkiru Nwala, told newsmen that the Comptroller of the Command, Abubakar Bashir, is currently discussing with the Nigerian Ports Authority (NPA) and the terminal operators to assist the Customs to move the containers.
The Command complained of high cost of transporting the overtime cargoes to the government warehouse, saying it costs N550,000 to move a container from Apapa to Jibowu.
Incidentally, all overtime cargoes are placed on the custody of the Customs who arranges auction process for interested buyers.
A cargo under the Customs and Exercise Management Act ICEMA) is classified as overtime and subject to seizure if the importer fails to clear it after 90 days of arriving the port.
Nwala said the command cannot afford to bear the cost of moving the containers at the rate of N550,000.
According to her, "To pick a container from Apapa port to Jibowu is N550,000, so for now, the modalities to get the containers out is being worked out. Using barges is not also cheap, some are using train and sometimes you will see that the train breaks down, it is a whole lot of challenges but talks are ongoing. Even for barges, where and where are the clear routes for barges to sail through?"
"The Controller has met with NPA Port Manager, but the question is who will foot the bill the containers have accumulated? There are some that have been here before the terminal was concessioned. We are gathering the figure on the number of overtime containers."
"We have had a meeting with NPA. Overtime cargo means after 28 days, but for the past one year, you cannot finish clearing your cargo from the port and for a whole month you will not get a truck to go in and move it out, " she said.
The command, Nwala said, is still compiling the list of the overtime cargoes.
She disclosed that the bad road network has made it difficult for the clearing of the containers, one of the reasons for the rising number of overtime containers at the ports.
Movement of overtime cargoes to the government warehouse helps in checking congestion in the Lagos ports.