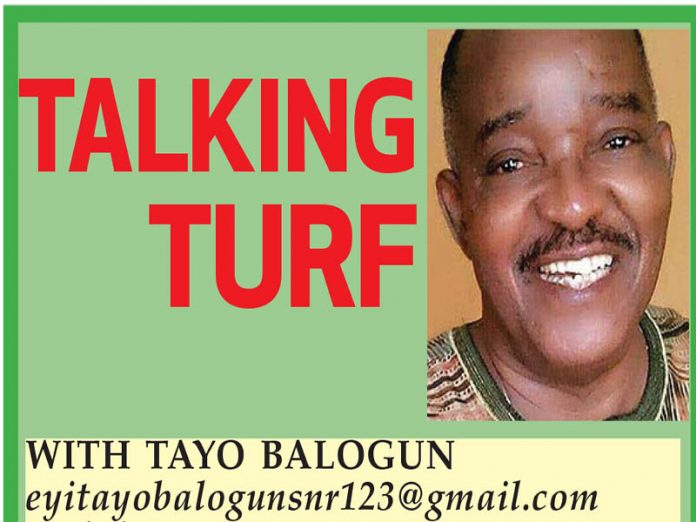 TAYO BALOGUN'S COLLUM
Last week I read a story about Tiger Woods and it made profound impression on me so much so that it struck me we could do a Tiger Woods with our country. Let me start by reproducing part of the story.
'Ten months ago, Tiger Woods was ranked No 1,199 in golf's world rankings. He was playing so badly. Tiger's battered body was reeling from endless surgeries to his back and knee, leaving him in permanent debilitating agony.
His private life was as disastrous as his career. His marriage had collapsed amid a slew of scandals involving affairs with porn stars and prostitutes.
And in May, 2017, he was arrested in Florida for driving whilst under the influence of five drugs including Vicodin, Xanax and THC (which is found in marijuana).
He pleaded guilty to reckless driving and was sentenced to a year of probation. So by November last year, it would be fair to say Tiger Woods had reached absolute rock bottom.
Nobody, it seemed, gave him a chance of ever being a golf champion again. He was over, done, kaput.
Only, Tiger didn't get the memo, or rather, he chose to ignore it and refused to admit he was beaten. Instead, he battled on, to the amused scorn of many.
It made no sense to anyone but him.
Yesterday, gloriously, he won again – five years after his last professional victory, 17 months after his last (successful) spine fusion surgery and 16 months after his mug shot was paraded across the world's newspaper front pages following his Driving Under Influence (DUI) arrest.
It was a wondrous moment of sporting triumph against all the odds, and a deliciously satisfying two-fingered salute to all those who'd buried him.
There's a viral video doing the rounds on social media today that mashes up a load of Tiger's most vociferous critics writing him off before his comeback glory.
It's particularly savage because the critics themselves are so savage – they're not just saying he's finished, they're gleefully jumping all over his golfing grave as they say it.
Now they've all had their hideously unpleasant and heartless diatribes shoved down their ugly little throats by a truly great champion.
As Tiger holed that final simple 6in putt to win last night, the vast crowd went nuts, TV ratings exploded, and he shed a tear as he embraced his girlfriend, restaurant manager Erica Herman – the woman who first appeared at his side when he appeared in court at his darkest time a year ago.
It was a moment to swell even the most cynical of hearts, a moment that showed why there is nothing more exciting or inspiring than live sport at its most heroic and unlikely.
It was also a moment that offered an incredibly powerful life lesson…'
Now the analogy:
Our country like Tiger Woods once had it all. We had so much money we didn't know what to do with it. Our Naira then had a comparative advantage over the American Dollar. We were the envy of other African nations. We were the engine room for the liberation of most of Southern Africa. In sports, we rubbed shoulders with the best anywhere in the world. What didn't we have! The UK was afraid of our overbearing influence. Their cousins across the ocean (the US) courted us. Then came the years of the Locust. We lost all we had. Our respect, our dignity. It became so bad even Ghana would mock us with their ultra modern airport . At the moment we are as Tiger Woods was when he lost his focus and bearing.
Can we secure a turnaround like he did? Are we going to be able to shame the scoffers by digging in to bring out the best in us? Can we like Tiger become number one again? I strongly believe our country can rise again. To do this we must collectively resolve we need a turnaround. And the way to start is through Sports. Let us create a situation where we again produce world beaters in all sports like in the times of Thompson Onibokun, Nduka Odizor, Mike Bamidele, Killiwee, Dick Tiger . Rafiu King Joe, Innocent Egbunike, Sunday Bada etc. Our new world beaters would then birth a new spirit of the New Nigeria we want to create.
The truth is that there is indeed a Nigerian Spirit that seeks to win all the time. In my many years as a sport reporter I have seen it at play. It now appears dormant. But not dead. We can still do a Tiger Woods and revive it to become world beaters, again.