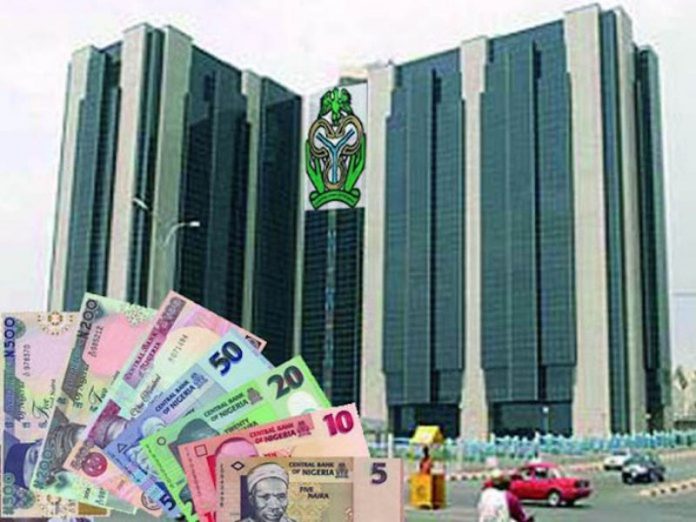 In a related development, the Central Bank of Nigeria (CBN) yesterday allayed worries over the fluctuation in external reserves, assuring that with its current levels at over $44 billion, there's no cause for alarm.
The apex bank further assured that it will continue to ensure that finance is provided for all Small and Medium Scale Enterprises (SMEs) which may require support to be able to produce and grow the economy.
CBN acting Director, Corporate Communications, Mr. Isaac Okoroafor, said not only does the apex bank have the reserves to defend the naira, it is also sufficient to encourage small businesses to produce to boost the economy.
He further explained that the current instance of reversal of capital flows was not peculiar to the country as some other economies are also affected following the recent hike in interest rate by the United States' Federal Reserve.
Speaking at the CBN special day at the ongoing 13th Abuja International Trade Fair, the apex bank's spokesman added that the country's current reserves level could support between 17 to 20 months of import compared to the international standard, which stipulated for at least three months of import to remain at a comfortable level.
"And I also want to make it clear: it's also on social media that our reserves dropped by $1.45 billion in one month…We are not politicians- of course, I want you to understand that the reserves level is a moving figure; at times, it rises and other times, it comes down. And as we speak, it's a little over $44. Giving reasons for the fluctuation in external reserves, Okoroafor said,"You'll recall that there was a time we survived on even $23.2 billion; the economy was running. "Now, we are over $44 billion and the reason why it is going down gently is because there's a global squeeze on emerging markets: the Central Bank of the USA which is the FED had been raising interest rate and you know international capital goes to where it earns better returns.
"So, those who came into our economy to take advantage of the returns here seems to have found better returns in the US- and it's not just in Nigeria- it's happening to South Africa, Egypt, Pakistan, Iran, Argentina, Brazil, Turkey even China."
According to him:"China has lost over 1.3 per cent of its currency, Argentina lost 134 per cent; Iran, India, some of them lost 18 percent, 17 percent- but here in Nigeria, our currency has gained 6 percent in the last one year.
"You can see that the reversal of capital flows which is eating most economies and bringing about depreciation in their currency is not affecting us for two reasons- we've built enough buffers of reserves to be able to tackle situations like these.
"Secondly, we are using the reserves to defend the value of our currency- so that also accounts for why it's dropping.
"Investors who brought in dollars- of course, we've a capital importation policy- if you bring your dollars, when you're leaving, we give it to you. And so they brought their dollars and they want to leave to the US, we give them because our word is our bond and so that has tended to make the reserves drop a little."
He, however, assured that, "At $44 billion, we still have between 17 and 18 months of import cover, meanwhile, the international standard is three months of import cover.
"We are very comfortable- we have the reserves to defend the value of the naira, and we have the local support to also encourage our SMEs to go into production."
The CBN director also seized the opportunity to counsel the trade fair participants on how best they could access the various interventions by the bank.
He said,"Unfortunately, we cannot do it (the financial interventions) directly, we've to do it through banks.
"And that's why we say again, people who engage in business should open an account with a bank, run that account and demonstrate that you are in business.
"Once you keep your record and you show evidence that you are in business, banks will always give you loans.
"But in a situation where people do not keep records, and there's no difference between the money in their pocket ad their working capital, it'll be difficult for banks to be able to do an examination and given you loan."