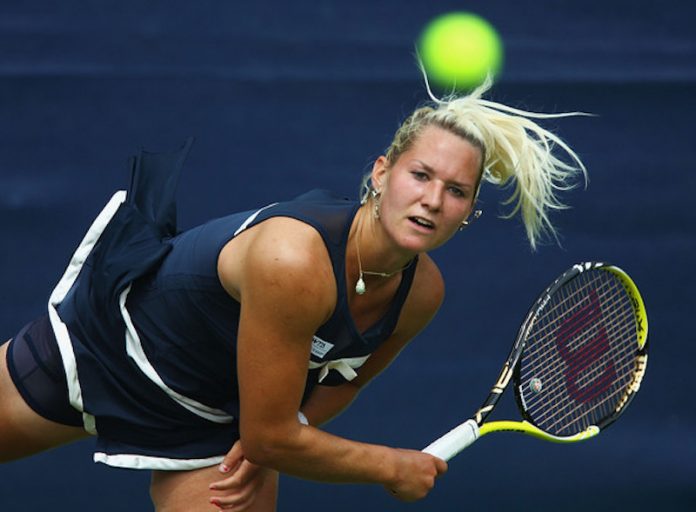 Former champion in the Ladies event of Lagos Open tennis tournament, Conny Perrin was full of joy after surviving an early scare from Jennifer Lukham from India in one of the first round matches played yesterday.
The number one seed managed a 6-4, 6-2 result but confessed after the match that she was under intense pressure all through the match. "It was not easy when you play your first match and knowing fully well that my opponent is a very good player and she did a good job on the court. The weather condition also affected me.
"However, haven't survive the first hurdle, I'm looking forward to impressive outing as the round progresses and so I will just focus on match by match, one at a time. I just hope I get my strides well," she expressed.
Meanwhile in some of the matches played yesterday, it was a sad end for most of the Nigeriann players as they lost to their superior opponents.Estelle Cascino set the tone with a two straight set win over Loveth Donatus while Lance-Perre Du Toit of South Africa defeated Muhammed Muhammed 6-1, 6-2 to move into next round just as Hugo Largo from Spain defeated Christian Paul 6-2, 6-1. Action resumes this morning with the other matches in the round.