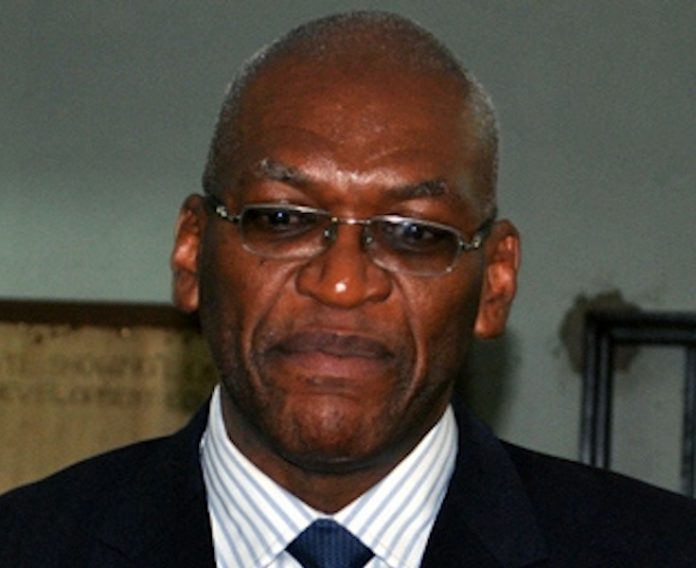 Akinwale Akintunde
A Senior Advocate of Nigeria (SAN) and former Attorney General and Commissioner for Justice in Ogun State, Mr. Wemimo Ogunde has urged SANs to be agents of good governance in the society and symbol of probity in legal practice.
Ogunde said the society expected the senior lawyers to salvage the rule of law and play key roles in the fight against corruption.
The senior lawyer stated this yesterday in Lagos, at a reception/public lecture in honour of another SAN, Chief Wale Taiwo, on his recent elevation to the Inner Bar by the Legal Practitioners Privileges Committee.
Speaking on the topic: 'Senior Advocates of Nigeria: Pillar or Predator?' at the event, which was chaired by Hon. Justice John Inyang Okoro of the Supreme Court, Ogunde, who expressed displeasure at proven cases of corruption against some senior lawyers in one or two instances, urged his colleagues not to pervert the course of justice.
He also expressed concerns about the growing development in which SANs used their influence with political class to secure appointments instead of protesting against the jumbo salaries politician earned at the expense of delivering the dividends of democracy.
"What of governors who are their clients, paying out hundreds of millions as fees for handling election petitions but are owing salaries of civil servants? It may be convenient to say that a senior advocate is not expected to dictate to his client on how to conduct political business but I beg to differ.
"If his voice can be heard when there is a perceived error in the declaration of election result, then he must not be quiet when politicians abuse their office and embezzle public funds", Ogunde said.
In his remark at the occasion, Hon. Justice Bode Rhodes-Vivour, of the Supreme Court said a SAN who remains quiet in the midst of bad governance, corruption and oppression has failed in his duty of using his leadership to serve the people.
"Is the Senior Advocate of Nigeria taking more from Nigeria than he is giving back to it? Is he justifying the numerous privileges that he currently enjoys? Is there any known project being pursued by senior advocates as a class by which they are sharing their wealth of experience and riches with the common people? I have presented the present situation as I see it. I leave each one of us to come to our conclusion. I may add or state as a personal opinion that the picture does not look good", Rhodes-Vivour added.