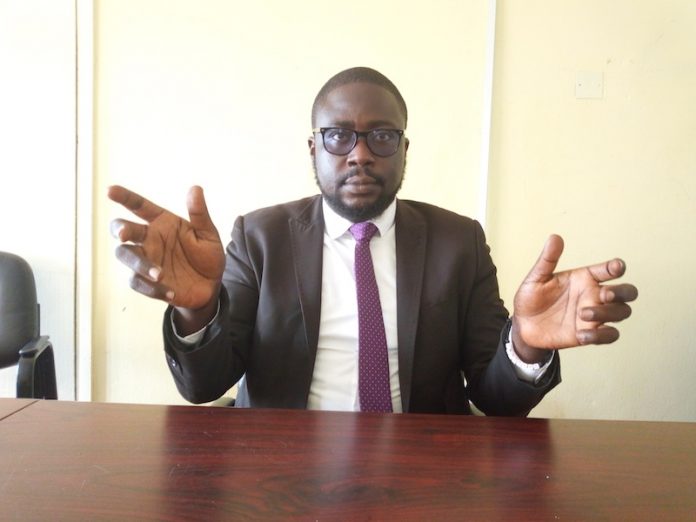 Mr. Olumide Coker, the Country Leader, Let's Do It Foundation, Nigeria, a non-governmental organisation, tells Bennett Oghifo he wants the government to increase its revenue base through better waste management strategy
What is your non-Governmental Organisation, Let's Do It Foundation about?
The Lets Do it World movement began in the small Northern European tech-savvy country of Estonia in 2008, when 50,000 people came together to clean up the entire country in just five hours. Technology created by former Skype chief architect and co-founder of Starship Technologies, Ahti Heinla, enabled the organising team to map more than 10,000 trash points before the cleanup and arrange the work of 50,000 volunteers. Together, they collected more than 10,000 tons of mismanaged waste from the nature and public areas. The aim of the World Cleanup Day is to move towards better waste handling, by raising awareness, through direct engagement, both locally and globally. And more importantly, to support and connect a new generation of community leaders ready to act together to find lasting solutions. Alongside the very real result of cleaner cities, parks, beaches and forests, these cleanups help to bring the effects of current waste mismanagement into focus and raise discussion on how to keep it clean in the future.
Do other NGOs collaborate with your foundation, in what capacity?
World Cleanup Day was created to join the efforts of organisations working towards a cleaner world. It is possible to create lasting change in our waste creation and management practices through co-operation of everyone. In Nigeria, World Cleanup Day was organised in partnership with organisations like JCI, ACT Foundation, Pick That Trash, Eco Warrior, SustyVibes, Taxify, NYSC etc. These organisations came together to campaign against waste mismanagement in totality.
The World Clean Up Day took place on September 15. Give us the background of this historic event
World Cleanup Day is being propelled by the civic movement, Let's do it! World, which has been initiating cleanup actions across 113 countries throughout the last decade, with over 20 million volunteers. But the day itself is a joint effort organised in partnership with hundreds of other organisations and initiatives on a local and global level. Through research, our team, made up of experts in environmental management, have discovered that improperly disposed waste often ends up in our drainages, body of water and oceans. It is estimated that 80 percent of the waste floating around in oceans comes from land, entering the sea through our beaches and drainages. Therefore, working together on land with community leaders, governments, organisations and other stakeholders is the first urgent step in protecting nature, both on land and at sea. Our aim is to move towards better waste handling by raising awareness, through direct engagement, both locally and globally to tackle the root cause.
What exactly did you do on that day?
We drew attention to littering, trash blindness and general mismanagement of waste in Nigeria. Cleanups are not meant to replace regular waste management. Waste collection has to be established everywhere. It's not waste until it's wasted. We should realise that we are throwing away resources without recognising their potential gain. Volunteers and organisations from various sectors were able to remove hazards connected to waste and simply made such places look nicer. They were able to draw attention to the waste problem in Nigeria, fight and overcome trash blindness. People became more aware of the issues and are ready to change their behaviour and support the change, dedicated policies and regulation by governments and local authorities. We did not only pick up trash, but also data. All the information about the quantity, type and disposal methods of littered items may feed into research programmes and initiatives around dedicated policies. This is called citizen science (i.e. science that builds on observations and reporting by ordinary people).
What was the turnout like?
The level of turnout was huge with large participation that recorded total number of 7,143 citizens to cleanup 90 black spot locations in 26 States across the Country. We have successfully inspired so many organisations from various sectors in Nigeria to participate and be part of the voice against waste mismanagement within our Country. We also realised that most people desire to live in a clean and better environment and are ready to change the behaviour of other citizens who trash indiscriminately believing that other people are responsible to take care of the waste.
What is your impression of Nigeria's environment with regards to management of waste and pollution?
The trash situation in Nigeria is due to lack of awareness. Many people believe that it is government's responsibility to take care of the streets and drainages where trashes are being dumped indiscriminately. The major type of waste we have in Nigeria are plastic, sachet water (pure water), cans, papers, plastic bags and rubber slippers and tyres which most researches have proven to be recyclable and can generate other economic benefits. Most medium class depends on sachet water as source of drinkable water, Styrofoam as an easy to use disposable plate within their community; many products are packed in plastic and inability to make further use of the generated waste. Based on our research, inadequate supply of power makes it difficult or rather expensive to set up recycling companies, except the company is ready to generate power itself. Only small companies specialise in collection and composting for export use in other countries.
Assess the level of government's involvement in managing the environment
Government's involvement in waste management is below what is obtainable in other countries. Some countries have upgraded to remove plastic from its system , using plants as alternative to produce some of these packaged items. It is easier for citizens and manufacturers to generate waste. But Government spends billions of Naira to collect waste around the country annually to end up in landfill and burning which is dangerous to health. We complain on lack of basic amenities in some of our primary and secondary schools when we generate enough waste that can be recycled or redesigned to produce some of these items like, chairs, desk, writing materials, school bags etc. Our traditional landfill and burning within the country is dangerous and toxic to the environment. But adequate waste management cycle is a goldmine for government to reduce unemployment rate, health emergency fund and increase government revenue, and promote good health and sanitation.
How can the Government generate employment, steady income from waste management?
Government needs to see waste as throwing away resources and recognise the potentials of managing waste adequately. There is need for government to promote separate collection, recycling and composting activities, whose side effects are typically more jobs, and more resources for local economy. I know Nigeria can reduce unemployment rate if we possibly adopt a Zero waste strategy. The first step is to encourage and promote waste entrepreneurs who will in turn create employment opportunities; we will reduce waste in our environment. The government should promote recycling in every possible way at all levels of administration. Imagine the number of plastic chairs, road signs, decorations materials, bill boards, speed breakers that we can produce with 85% of our waste. Unfortunately all that plastic ends up in our oceans, as landfill and incinerator.
How is the waste managed in other countries?
In sharing and discussing waste management peculiarity with other Country Leader, I have established some facts that many countries across the globe have now realised the long term implications of not managing waste adequately. Most countries have adopted a strategy on zero waste model whereby sorting of waste begin from each family till it gets to a recycling plant for economic use. Zero Waste programmes are the perfect tool to support circular economy and maximise recovery of resources included in discards. They concurrently minimise reliance on new primary raw materials. This minimizes the need of new resources and the fight to grab them across the world. We may well say this is a Peace-Making action!
How can flood be controlled in the country?
It is important to state here that people should know that all our drainages are interconnected before its final destination to rivers and oceans. Flood disaster ravaging many houses in Nigeria can only be removed if government, civil societies and media make it a duty call to educate the citizens appropriately on waste mismanagement.
What are the challenges to effective management of waste and what is the way forward?
The factors militating against waste management in Nigeria is the will of government to implement and amend relevant laws that will support an effective waste management solution. Dirt should be removed from our streets, seas and drainages. Lack of awareness on better waste management handling in Nigeria also constitutes another factor militating against effective waste management. If 5% of the population understand how to cascade waste into wealth and get support from government, We can remove waste from our society. Government's inability to invest in a long term sustainable solutions has also affected the waste management process in our country; each administration comes in with the aim of regular collection and creating more landfills across the country.
What is your advice to government and to Nigerians?
Government needs to make or renew waste management strategy, and set goals, priorities, and deadlines in order to generate revenue through re-cycling. Prioritise waste reduction. Set targets for the amount of waste produced, ban unnecessary items like many single-use plastics, and redesign products to be durable, repairable, and re-usable. Outline how to better manage any waste produced, by making separate collections of different waste types compulsory, and ensuring recycling takes place as close as possible to where the waste is produced. The cascading approach, which retains material always in their highest possible status (e.g. for organics: use them for human consumption as long as they are still suitable for that; if not suitable anymore, consider them as pet/animal food; otherwise consider keeping them separated from other materials to have them composted and used as organic fertilisers; try to minimise disposal).
Empower communities to design their waste management system so as to minimise waste amounts, maximise reuse, recycling and composting. Make people responsible (as much as possible) for the delivery of their own bag/bin: this will maximise separate collection and the quality of separated materials. Make industry responsible for redesigning those materials which are currently hard to recycle. Government also needs systems for final disposal which must be flexible and adaptable to decreasing amounts of mixed waste and increasing flows of clean materials. This is why incineration and non conventional thermal systems as pyrolysis, gasification and the like besides destroying resources through burning they are lost forever. usually cause problems to strategies for sustainability.
Any other comments?
Our country is being ravaged by waste and pollution. We must keep our beaches, woods, seas, rivers and city streets clean only then can our environment once again regain its health and beauty. To do this, we need a shift from our approach to resources by drastically reducing the amount of waste created, and preserving all resources at their highest quality by reusing what we can, and recycling or composting everything else.