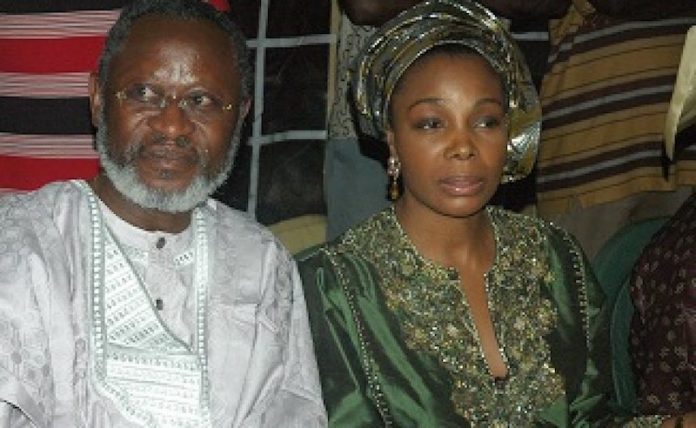 When there is a conflict, an otherwise lovely song becomes a byword. When the going was good between former beauty queen, Adenike Osinowo and socialite, Dr. Tunde Soleye, they planned to build castles in the air, have a fortress of a home with their kids rolling and frolicking on the lawn while they hold hands and give themselves a pat on the back for shaming critics who thought Soleye especially was an irredeemable playboy, given his antecedents with society women, that he would never settle down with Adenike.
The plans were lofty and lovely. But things did not quite go as planned as the character traits of the two partners conflicted with their starry-eyed dreams. Nike, a sinfully beautiful woman, chickened out of the relationship citing irreconcilable differences with Tunde among other factors. Even during her stormy marriage to Dr. Soleye, Nike, the University of Essex graduate, hardly had a breathing space. Initially, it was that Dr. Soleye's first wife Funmi was fighting tooth and nail to reclaim her husband's love, forgetting the fact that she lost it many years ago to sensuous society women. Interestingly, their ill-fated marriage packed up like a badly arranged pack of cards years later. But the good thing is Nike is now a proud mother of a set of twins.
However, after years of speculations surrounding her twins, ageless beauty queen, Nike, has been coming out with the lovely children. From high-octane parties to personal visits to friends and associates, Nike has been showing her wonderful children to the world. A beautiful girl and very cute boy, have been trending on the blogosphere since Bashorun Dele Momodu, the flamboyant and well-connected Publisher of Ovation International magazine, shared their pictures on Instagram.
According to Nike in one of her very old interviews, giving birth at 48, Nike says, was just the act of God because she confesses to suffering from endometriosis, a gynecological condition that causes infertility among women. She said, "I'm not supposed to be able to have children. I have endometriosis. I didn't decide it was time, God decided it was time…I chose to have my children look like the rest of my family. I chose to have my children look like my cousins, the children of my sister, and the children of my brother – all the same colour. I did what I needed to do to make that happen. My children bear Oshinowo. It's a very good surname to have!"