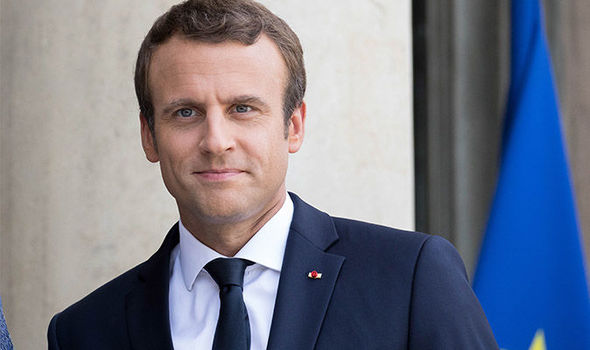 By Alex Enumah in Abuja
The Country Director of the France Development Agency (AFD) Pascal Grangereau on Wednesday said the visit of France President Emmanuel Macron to Nigeria last July has greatly changed the relations between the two countries, with France now exploiting other areas of developmental cooperation in Nigeria.
Grangereau, who disclosed that France through the AFD had invested about €1.5 billion in about 30 different projects in Nigeria within the last 10 years, remarked that Macron's visit has opened new doors for cooperation, particularly in the area of culture, arts and sports.
He was speaking in Abuja at a briefing on activities to commemorate the 10th anniversary of AFD in Nigeria.
He said France has made Nigeria a priority among the countries it is offering developmental assistance, particularly flowing from the humanitarian conditions in the North-east of the country and the Lake Chad region.
"Nigeria is a very important country to France. Nigeria is in need of infrastructure for development and this year, we will be giving another €400 million, thereby bringing it to about €2 billion in support of financing development in Nigeria," he said.
According to him, the funds which are in loans and grants are to facilitate various developmental projects ranging from agriculture to power and roads, amongst others.
While the loans he said are been given to all levels of government through commercial banks in the country at a rate of 1% and spread across a long period of time, the grants are been administered by both international and local non-govermental organisations (NGOs).
He said as part of efforts at achieving greater results in its partnership with Nigeria, particularly in tackling the challenges in the North-east, the AFD would be working with universities to carry out research on security and development issues in the area.
Part of activities to commemorate the 10th anniversary includes round table discussion on North-east/Lake Chad and photo exhibition.