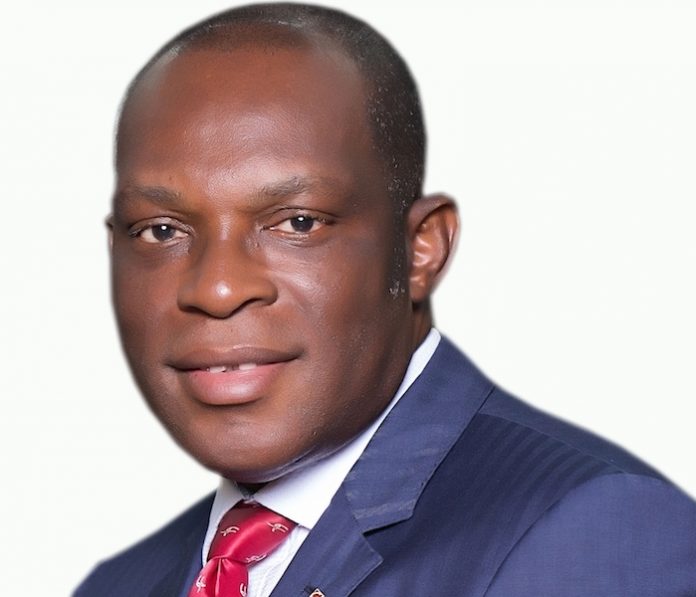 Ebere Nwoji
The President of the Chartered Insurance Institute of Nigeria (CIIN), Mr. Eddie Efekoha, has urged insurance professionals to embrace spirit of persistence, respect, integrity and passion by way of ethics in their business conduct  to boost the confidence of the insuring public.
Efekoha, who stated this in his welcome address at the 2018 Insurance Professionals' forum held in Abeokuta, Ogun State, recently, said this has become necessary because  in modern day business, the  balance of power is heavily tilting towards the consumers and new and ongoing social trends are shaking traditional business patterns especially  in the insurance industry.
"Definitely, the relentless march of online and mobile technology will continue to fuel the constant change in customer expectations. Ladies and gentlemen, online social networks are becoming pooling mechanisms for insurance and whether we like to admit it or not, insurance companies are fast changing roles from being product manufacturers to administrative service providers. The evolution is here and we must embrace it", Efekoha, noted.
He said the theme of the 2018 edition of the forum  "The Insurance Industry: Beyond Limits", is an expression of what the industry operators  want the insurance industry develop into.
He noted that advances in software and hardware are transforming big data into information that gives enough insight into the future for decision makers to take action. He added that as the insurance industry reaps gains from the most recent wave of automation, new technologies are significantly enhancing operational efficiencies, increasing revenue opportunities and improving customer experience.
He said in line with this,  the question starring on the faces of operators is "how do we maximise the potential of insuretech using tools like block-chain technology among others"?
"The need to promote an industry where good work and life balance is fostered is important to the long term success of an organisation. Positive mental health and well-being leads to positive life outcomes for staff and better results in the workplace. How do we ensure this?
According to the CIIN president, operators are  charting a course aimed at positioning the insurance industry as a key contributor to economic growth.
He said in line with this, the theme of his presidency in CIIN which is advancing insurance education and professionalism,  was driven by the realisation that operators  must consistently strive to improve the quality of  their human resources in order to turn the change enveloping the insurance industry into opportunities.
He added that in line with the institute's statutory role as the educational arm of the industry, his tenure would actively focus on education and professional development.
"The clarion call is for everyone to embrace insurance and I am sure we are all aware of the strides being taken to promote the acceptance of insurance in the country.
"We are making progress but are nowhere near our desired goal. However, I believe that with the efforts of the institute coupled with the support of Insurance Professionals, Practitioners and regulatory bodies, we shall achieve the insurance industry of our dreams which will contribute meaningfully to the country's GDP," Efekoha assured
end