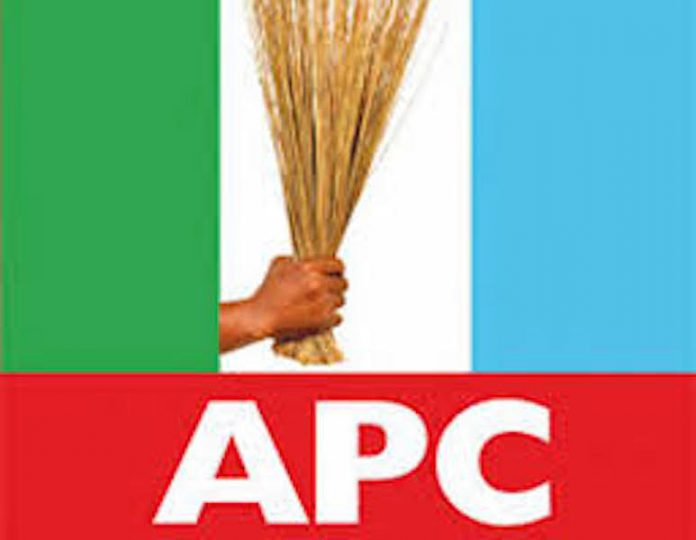 Adibe Emenyonu in Benin City
The All Progressives Congress (APC), Edo State chapter, has nullified the purported expulsion of the Deputy Chief Whip of the House of Representatives, Hon. Pally Iriase, describing it as nullity.
The State Vice Chairman of the party, Edo North, Chief Sunny Okomayin, stated this yesterday while fielding questions from journalists in Benin City yesterday.
He said Iriase, a member of the National Executive Committee (NEC) is a respected leader of the party, both at the state and national levels and remains a bona fide member of the party.
Okomayin regarded the purported expulsion as the handiwork of mischief makers who probably has personal issues with the "respected leader" and failed to consult with the state party's secretariat if their rules have been breached by the lawmaker. He said for the benefit of doubt, the ward or local government chapter of the party has no right to expel a member of the NEC of the party.
He said those responsible for the alleged expulsion would be sanctioned by the party.
According to him, "we are quite surprised by the actions of those responsible for this alleged expulsion of not only respected leader of the party, but a principal officer of the House of Representatives.
"We have rules guiding every action of members. If at all Iriase has breached any of the rules, it is only the National leadership of the party that can take disciplinary action against him, and not these people.
"If not for mischief making, why wasn't I, the Senatorial Vice Chairman of the party consulted on this?
"As I speak, an emergency leadership meeting of the state chapter of the party have been called for today (Tuesday) over this matter," he explained.
The ward Nine of Owan East Local Government Area of the state, had on Monday, issued a statement announcing the expulsion of Iriase from the APC, over alleged anti-party activities.
The expulsion which was ratified by the Local Government Area (LGA) chapter of the party, was contained in a letter signed by Zuberu Shabah and Theophilus Aigboje, Chairman and Secretary respectively, of Owan East LGA which was made available on Monday to Benin City, capital of the
state.