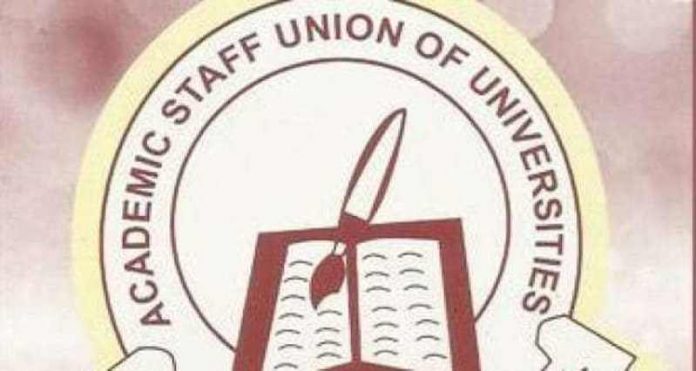 Funmi Ogundare
Academic Staff Union of Universities (ASUU) Lagos Zone, yesterday called on the federal government to immediately reconstitute the current government renegotiation team to allow for a new leadership take-over for the immediate release of the forensic audit report on Earned Academic Allowance (EAA) payments.
The union also called for the offsetting and mainstreaming of the balance of EAA arrears into annual budget starting with a supplementary budget for 2018, as well as provision of a platform for ASUU leaders to interface with governors on poor funding and proliferation of state universities.
Addressing journalists in Lagos, the Coordinator, Professor Olusiji Sowande, regretted that during the inauguration of the federal government renegotiation team last year, the Minister of Education, Mallam Adamu Adamu, had given the impression that the renegotiation process would not go beyond two weeks.
He expressed concern that, "after series of meetings of the renegotiation committee spanning a period of 14 months (March 2017 to May 2018), no meaningful progress was made principally due to the disposition of the leader of the government team, Dr. Wale Babalakin."
He argued that his autocratic habit of imposing his views on the committee has been a clog on the wheel of progress of the renegotiation process.
Sowande said his attitude is against the principle of collective bargaining, adding that it was impossible to build on the gains of previous agreements, Memorandum of Understanding (MoU) and Memorandum of Action (MoA) with the Nigerian Government, in order to arrive at a mutually agreed path of repositioning the university system for global competitiveness.
He said in the MoA of 2017, government promised a total sum of N20 billion as a sign of its commitment to revitalise public universities but as at the time of signing the MoA, government still owned a revitalisation fund of 220 billion.
"Let me make it clear that government has never released any money to our union. The manner, in which the announcement was made, was intended to blackmail the union. The purported release of N20 billion is coming after one year as against one month agreed in the MoA of 2017. Our expectation is that by now, government should have offset more than N220 billion to the Nigerian public universities as contained in the 2013 MoU for upgrade of facilities and infrastructural development,"Sowande stressed
The coordinator who also called for a speedy release of operational license of Nigerian Universities Pension Management Company (NUPEMCO) said there are doubts about the sincerity of PENCOM in granting the license.