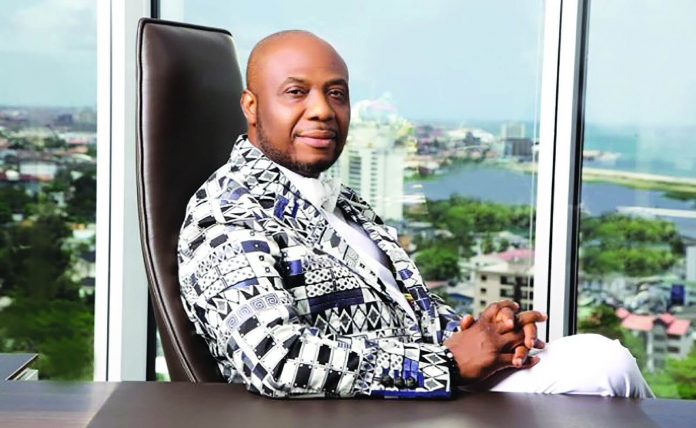 The Chairman/Chief Executive Officer, Nestoil Limited, Dr Ernest Azudialu-Obiejesi has called on the federal government to increase the construction of secure network of pipelines in order to enhance access to natural gas supply by power generating stations and other areas where gas is needed. This advise if considered by the federal government is expected to boost power  generation output of 20,000 MW needed to drive industrialisation and spur economic growth.
Azudialu-Obiejesi  gave the advise in a paper  delivered during the second edition of the Nigerian International Pipeline Technology and Security  Conference ( NIPITECS) held in Abuja recently.
According to him, the current method of using domestic gas cylinders was outdated and had been scrapped in industrialised nations.
"Nigeria, with its abundant reserves of petroleum and gas, stands on the threshold of its own industrial revolution. To kickstart this industrialisation, we must not only extract these resources in the most efficient manner, but also refine and deliver them efficiently, and in a secure and cost-effective manner," he said.
According to him, investment in pipelines by the federal government would help in eliminating dangerous exposure suffered by the  general populace when oil and gas are evacuated through the road.
He decried the material cost, dilapidation of roads and great havoc caused in the past couple of months by road transportation of petroleum products following the explosion of petroleum tankers in Lagos and Nasarawa state.
"When the proper pipeline network exists and runs reliably, products are always delivered on time, eliminating the need to build hundreds of storage/holding facilities all over the country," he noted.
According to him, interferences, sabotage and vandalism have resulted to oil spills with the attendant environmental, health and safety implications as well as negative impact on agricultural and fishing activities.
Speaking about the new approach by the federal government to make award of major pipelines projects to be contractor-financed, Azudialu noted that the funding of these projects was a very big limiting factor for the Nigerian Engineering, Procurement and Construction and Commissioning ( EPCC) companies willing to participate in the construction of these modern pipelines infrastructure.
According to him, the local companies face bigger challenges raising fund for EPCC pipeline projects compared with the level of struggle for fund to finance projects by the government.
"Considering the age, state and exposure of our pipeline infrastructure, there should be concrete plans for replacement with better designed, constructed and secured pipelines utilising modern methods and technologies," Azudialu added.
He urged the government to address the issues of criminality, sabotage and vandalism to ensure the security, reliability and continuous operation of the nation's pipeline network.
He also called on the federal government to establish enabling environment to grow pipeline networks as expatriate companies will never do it for Nigeria.
He added: " Pipeline construction companies should desist from unhealthy completion and negativity such as writing negative and potentially destructive lies about each other in the media, thereby destroying the image of Nigeria both locally and internationally.
In his address, the Chairman of Pipelines Professional Association of Nigeria ( PLAN) Mr Geoff Onuoha, described the low level of pipelines in Nigeria compared with other countries having lower population below Nigeria's population of 186 million.
To develop the economy and fast track growth, he called for encouragement of Public Private Partnership (PPP) in the establishment of new pipelines.
"In order to reduce current challenges of pipeline maintenance, the private sector must be allowed to become owners of pipelines for stricter control and effective monitoring," he said.